2021 Graphic Design Capstone Exhibition
A Message from professor John Mark Lawler:
The Senior Capstone Project represents an opportunity for advanced, individualized design research and study. During the capstone experience, students develop a project based on his or her own design interests and prior experiences acquired during their time in the Graphic Design program. This represents a culmination of the students development as a graphic designer after years of instruction, research and experimentation.
The capstone project is a semester-long, self-motivated project that provides students with the opportunity to demonstrate methodologies and concepts for solving functional, real-world problems. Each project begins with a proposal of study which includes a clear statement of intent, an outline of the study and a tentative agenda for the duration of the project. The capstone project is a research intensive experience that includes a research paper justifying design decisions made during the development process. Final designs produced during this experience exhibit a refined, sophisticated and professional body of work.
Date //
April 22 – May 31
Tickets //
All Museum events are free and open to the public.
Students //
Please select a student below to view their capstone exhibition page.
This exhibition is made possible by: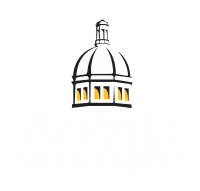 Thank you for visiting, please sign our guestbook below!
Our mission is to enrich the educational and cultural experience of the university and Hattiesburg community; while at the same time serving as an educational platform for students of the Art & Design program.
The University of Southern Mississippi Museum of Art was established in 1997 by The Mississippi Institute of Higher Learning Board of Trustees, as an expansion of the C.W. Woods Gallery founded in 1977.
In 2014, the Art & Design program and the Museum of Art moved to a new location in the historic George Hurst Building on Southern Drive. The newly completed Gallery of Art & Design, a 2000 sq.ft. contemporary art gallery in George Hurst, is now the primary exhibition space for the Art & Design program and Museum of Art exhibitions and events.