2021 Sculpture and Ceramics Capstone Exhibition
A Message from Professor Jennifer Torres
Senior capstone in Sculpture is a self-directed semester of study culminating in a final exhibition which highlights a body of work designed by the student in conjunction with a capstone committee. This work is representative of all that has been mastered during the student's time at USM. From technical skills to conceptual motivations and professional language needed to survive as an artist after graduation.
Students in the BFA in Studio Arts with an emphasis in Sculpture tend to focus in either sculpture, as in metals, casting, wood, and mixed mediums or in ceramic sculpture. A fair number of students, however, work equally in both areas and that is reflected in their capstone portfolios. Not only are these students expected to imagine and define an outstanding body of work they are also expected to have mastered all the skills and techniques required to finish that work.
To survive capstone, students need to be self-motivated and passionate about working non-stop on their final artworks as a student at USM. It cannot be stressed enough how important this final portfolio is as students commence their careers as visual artists as it used for entry into graduate programs, submitted for grants, fellowships and internships, to name a few.
Date //
April 22 – May 31
Tickets //
All Museum events are free and open to the public.
Students //
Please select a student below to view their capstone exhibition page.
This exhibition is made possible by: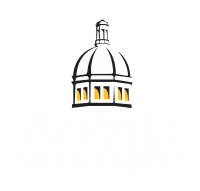 Thank you for visiting, please sign our guestbook below!
Our mission is to enrich the educational and cultural experience of the university and Hattiesburg community; while at the same time serving as an educational platform for students of the Art & Design program.
The University of Southern Mississippi Museum of Art was established in 1997 by The Mississippi Institute of Higher Learning Board of Trustees, as an expansion of the C.W. Woods Gallery founded in 1977.
In 2014, the Art & Design program and the Museum of Art moved to a new location in the historic George Hurst Building on Southern Drive. The newly completed Gallery of Art & Design, a 2000 sq.ft. contemporary art gallery in George Hurst, is now the primary exhibition space for the Art & Design program and Museum of Art exhibitions and events.