The Theatre Program of the School of Performing and Visual Arts is pleased to announce the 2021 Theatre Awards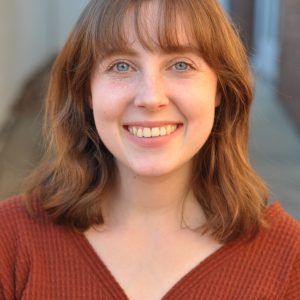 2021 Golden Mask Award Recipient
Anna Carson-Tyner, BFA (Acting)
The BFA Golden Mask Award given each year to a senior BFA (Acting) student showing strong leadership and ability.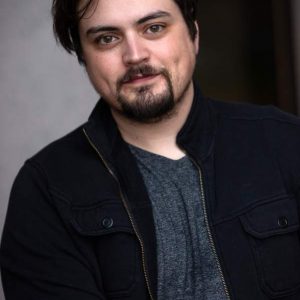 2021 Outstanding Grad Student
Travis Ascione, MFA (Performance)
Travis Ascione is a graduating MFA Performance student. He grew up in New Castle, Pennsylvania and received his BA in Theatre from Westminster College. While at Southern Miss he was seen on stage in A Midsummer Night's Dream (Bottom), Describe the Night (Nikolai), Cabaret (Cliff), The Three Musketeers (Aramis), and, Guys and Dolls (Sky Masterson). After graduation, Travis will be joining the Texas Shakespeare Festival for their 2021 season, ande plans on continuing to work professionally in the theatre and academia.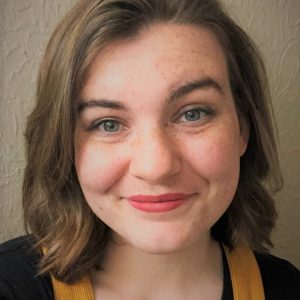 2021 Outstanding Senior
Claire Brenia
Claire Brenia is a senior currently pursuing her B.F.A. in Theatre Technology and Design, as well as a B.A. in English. She has worked closely with the theatre program during her time at USM, serving as a scenic artisan, designer, and as a work-study intern for the USM Scene Shop. Claire has been involved with a variety of projects, and some of her work includes Bulrusher (2018) and The Wolves (2019) where she served as scenic designer; We're Still Here (2020), where she filled the role of digital compositor; and Watson (2021) where she served as lighting designer. In the future, Claire wants to pursue an M.F.A. in design for theatre and a professional career in theatrical design. She also hopes to return the gift of the arts to smaller arts communities through community engagement. Claire is especially grateful for the support of her faculty mentors, fellow students, and her father for making this achievement possible.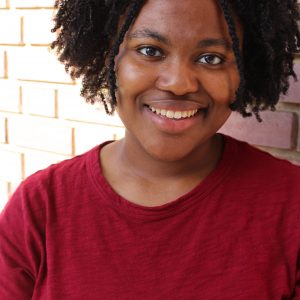 2021 Outstanding Junior
Makallen Kelley
Makallen Kelley is a Junior B.F.A. Theatre major with an emphasis in performance from Jackson, Mississippi. Over the past year, she has been Titania in A Midsummer Night's Dream, Marianne Angelle in The Revolutionists and Lily Miller in Ah, Wilderness! She was involved in several other projects, including the White Rabbit in Alice in Wonderland, Bursitis in God, and Sabine in The Flying Doctor. She is the Vice President of Harlem, a Pledge Trainer and the upcoming Vice President in Alpha Psi Omega, and a proud member of the Comedy Club. She is delighted and honored to receive this award and can't wait to see what the future holds!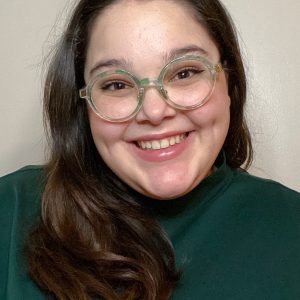 2021 Outstanding Sophomore
Grace Brauner
Grace is a sophomore getting her B.A. in theatre. She has been doing theatre for 12 years, and is so grateful for all the opportunities she's received at USM including being able to assistant direct! She will be an APO pledge trainer and serve on the student advisory committee next year. She can't wait to see where USM takes her next!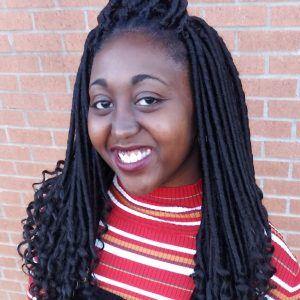 2021 Outstanding Sophomore
Raven Harris
I am a General Theatre major with a minor in English. With my love for theatre and English, I enjoy reading, writing, and singing in my free time.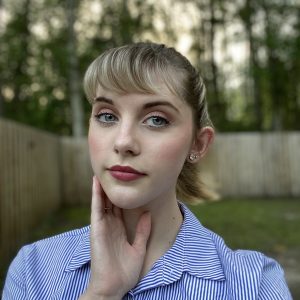 2021 Outstanding Freshman
Laney Birchfield
Laney Birchfield is a freshman at USM who hopes to major in Theatre and minor in Dance. She loves singing, dancing, acting, and costume design, and hopes to leave Southern Miss as a better performer, designer, and human.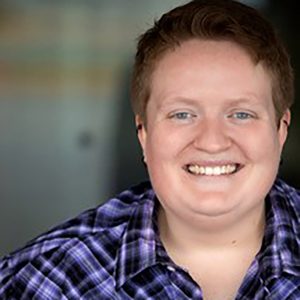 2021 Authur Award
Bryan Peyton, MFA (Performance)
The Arthur Award given in memory and with the spirit of Arthur Lessac and is meant to empower a student who truly excels in the area of voice and speech training.
Bryan Peyton is a 3rd year Graduating MFA in Acting candidate at the University of Southern Mississippi from Oklahoma City, OK. He graduated from the University of Tennessee in Chattanooga with a BA in Theatre and minor in Music Performance. While attending Southern Miss, he has played Frau Farhenkopf in The Night of the Iguana, Antonio in Much Ado About Nothing, Big Jule in Guys and Dolls and The Title role in Watson: The Legendary Tales of Sherlock Holmes. Bryan is a Lessac Voice and Body Practitioner and has served Assistant Voice and Dialect Coach for Guys and Dolls, The Revolutionists, We're Still Here, and Describe The Night for Southern Miss Theatre. He is currently coaching A Midsummer Night's Dream and teaching voice and improvisational classes for That's A Wrap! Acting Studio.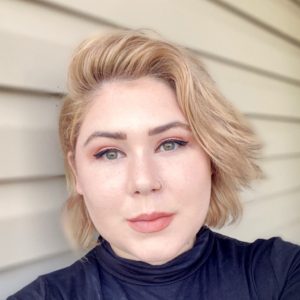 2021 Sue Ann Park Award Recipient
Courtney Jones, BFA (Acting)
The Sue Ann Park award given in memory and to a student who is detail-oriented, rigorous, and particularly adept at work connected to voice and speech training.
Courtney Jones is a graduating BFA in Performance senior at the University of Southern Mississippi.  This year, Courtney was the Assistant voice and dialect coach for Watson: The Legendary Tale of Sherlock Holmes and A Midsummer Night's Dream on the University of Southern Mississippi's Virtual Mainstage. Courtney also served as the undergraduate assistant for the Voice for the Actor class in Professor of Voice and Acting and Lessac Certified Voice and Body Trainer, Robin Aronson's class. As an actress, Courtney was in the USM productions of Cabaret, The Revolutionists and The Exception and The Rule.  This fall, Courtney  will be attending the Royal Central School for Speech and Drama to pursue her Masters in Voice Studies. Courtney's passions include voice and speech training, vocal coaching,  IPA and dialects.
Robin Aronson – Professor of Voice and Acting
Theresa Bush– Assistant Professor of Costume Design
David Coley- Assistant Professor of Theatre, Producer
Craig Dettman– Associate Professor of Lighting and Sound Design,
Wes Hanson– Scene Shop Supervisor
Monica Hayes– Professor of Acting, Head of Performance
Caitlyn Herzlinger– Assistant Professor of Movement and Acting
Leketha Hughes– Administrative Specialist
Kelly James-Penot– Costume Shop Supervisor; Adjunct Faculty, Costumes
Stephen Judd– Professor of Scenic Design, Head of Design and Technology
Jay Morris– Assistant Professor, Production Manager, and Technical Director
Louis Rackoff– Professor of Directing, Head of Directing
Sandra Whittington– Administrative Specialist
School of Performing and Visual Arts
Stacy Reischman Fletcher– Director