BlocBlue
BlocBlue protection skincare is a skincare line crafted to combat the negative effects of Blue light which can potentially cause skin damage. Individuals encounter blue light from not only the sun, but digital devices such as tablets, cellphones, and computers. Blue light, scientifically known as HEV light has the potential to cause cell death and advanced skin again. During the beginning of the pandemic, students, teachers, and business professionals alike found themselves turning to online methods of communication to adhere to social distancing protocols. HEV light (blue light) protection skincare became even more relevant during this time as overall screen time and device usage increased for the overall population. BlocBlue is infused with red sea algae extract which creates and forms a protective film over the skin. This successfully protects the skin and blocks blue light from penetrating it.
Through my research, I discovered that the driving force behind consumer interest in products begins with successful branding.  An easily recognizable brand identity with attention grabbing qualities is key to gaining that first initial interest from the consumer. Research further allowed me to discover the crucial part that color plays into the design process. Whether that's psychologically or even culturally. Upon discovering these things during extensive research, BlocBlue became more than just a concept and was brought to life. The brand explores packaging design, UI/UX design, and advertising.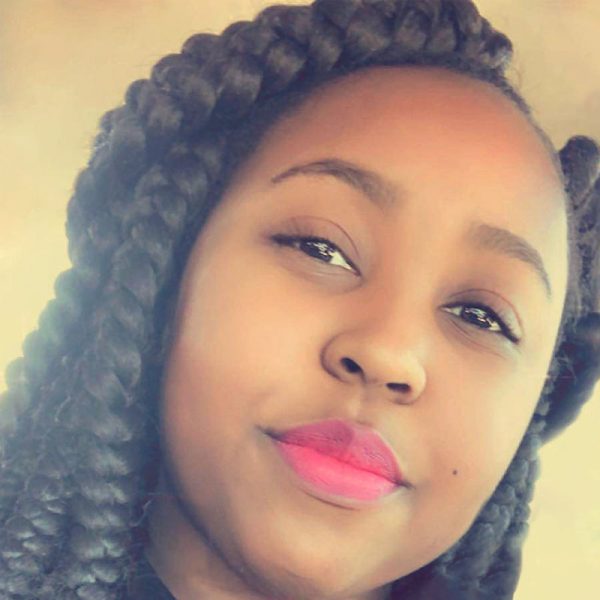 Brittany Willard
My name is Brittany Willard! I was born and raised in Good ole Jackson, MS and I come from a small, loving family of 3. I am a soon to be graduate from the University of Southern Mississippi with a love and passion for anything related to design. I first began my college journey back in 2017 and for the next few years, I would pursue a BFA degree with an emphasis in Graphic Design. I knew upon coming to college that I wanted a career centered around art. Art has always been something that I was passionate about and was the only class in school that I was ever truly interested about. Ever since middle school, I found myself drawn to art and fell even more in love with it as I continued to take art classes in Highschool.
During my time in college, I developed a passion for UI/UX design, branding and advertising. My plans are to seek employment in these job areas upon graduation. Aside from being knee deep in a design project, you can find me driving somewhere or enjoying a cup of tea in front of a good book. Thank you so much for taking time to look at my work and learn about me!