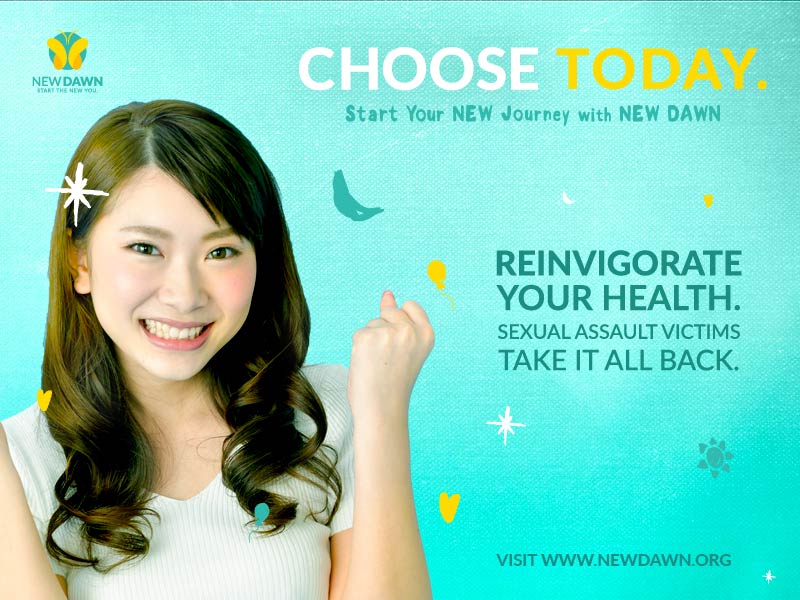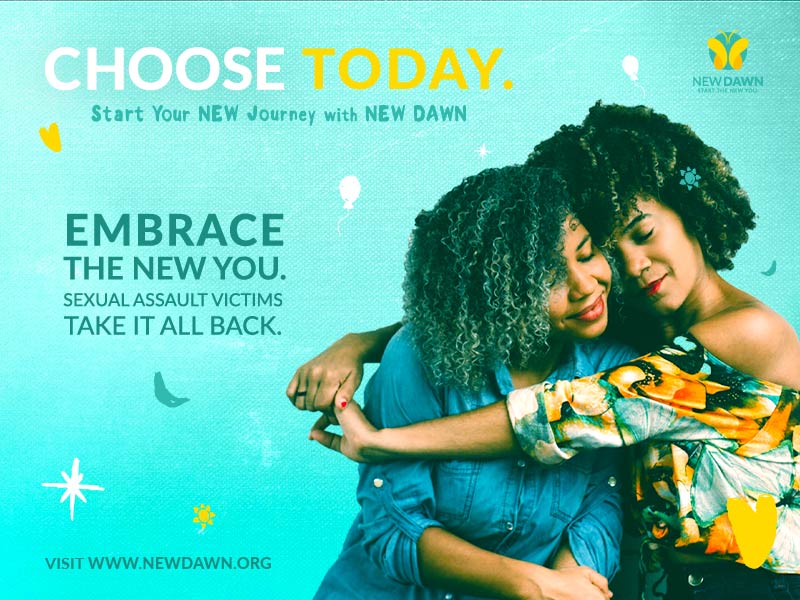 Choose Today: A Sexual Assault Awareness Campaign
College sexual assault rates have remained the same over the last 30 years since it began to be documented. It is important for colleges across the United States to implement measures of prevention and advocate for victims to receive the help that they need to move forward in their life. New Dawn is the organization that creates the campaign to address the problem and targets young college-aged women (18-25-years-old). The campaign is meant to serve as a reminder to the female sexual assault survivors that they are brave and have the ability to take the steps to begin the healing process. In addition to the campaign there is a website to explain what New Dawn represents and the benefits of the organization.
The campaign name "Choose Today" addresses the victims directly to remind them that they have a choice to heal from the assault. The slogan acts as encouragement read as "Start Your New Journey with New Dawn." The colors were carefully chosen to have an impact on the mental state of the victims with teal, yellow, black, and white. While the cloth texture used throughout the campaign is meant to soften and bring comfort to the victims. In order to speak to majority of the target audience, it was very important to have a diverse group of young females throughout the campaign. There are elements within the campaign that is used to create a design that speaks to the conscious and unconscious mind. For example, the handwritten type and hand drawn symbols throughout the campaign and the website are representative of physical touch while serving as a reminder of protection and compassion.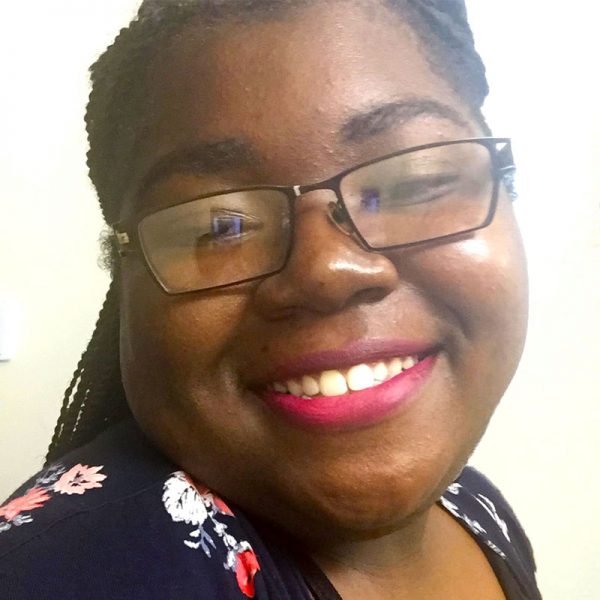 Kaejha Dee
Hello! My name is Kaejha, pronounced K-Asia. I am a first-generation college student from the small, country town named Utica, MS. I am pursuing a Bachelor of Fine Art with emphasis in Graphic Design, minoring in Advertising at The University of Southern Mississippi. After graduating in May 2021, I will be attending the University of Alabama – Main Campus, starting in the fall, in pursuit of a Master's in Advertising. I enjoy reading, writing, learning, and hanging out with family and friends. I strive to do everything with passion and fun.