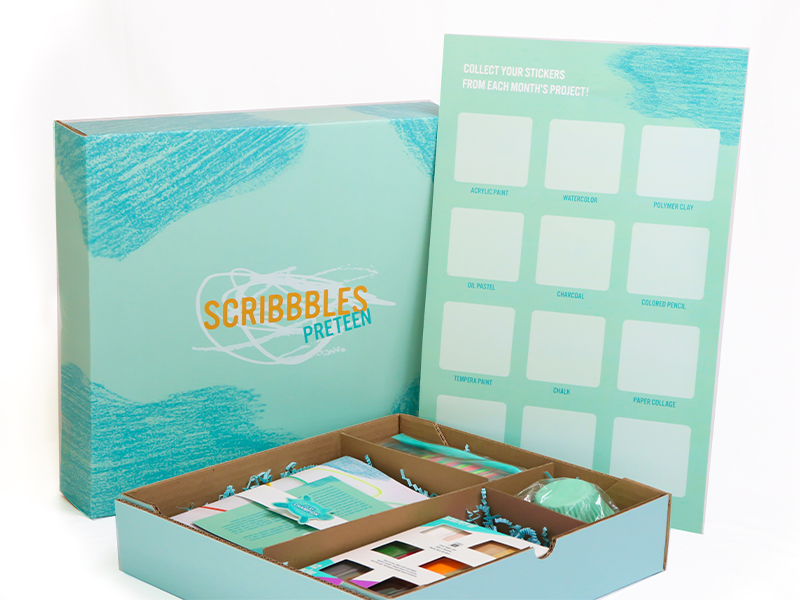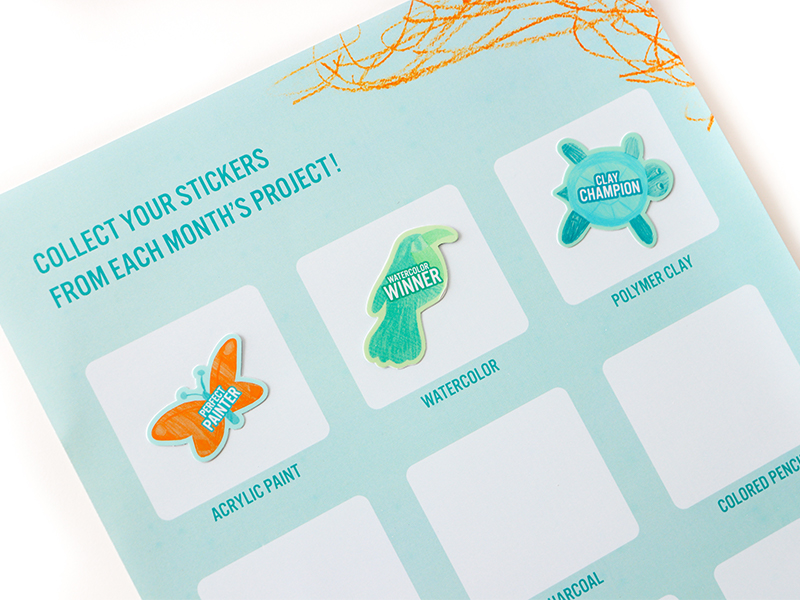 SCRIBBBLES
SCRIBBBLES is an online organization funded by donors that creates monthly art packages for foster children and their parents to do at home. In the U.S. today, there are nearly 400,000 children who are a part of the foster care system. Nearly every child who ends up in foster care has experienced: extreme neglect, domestic violence, physical torture or abandonment by their guardians. Because of their unhealthy situations they are forced out of their homes. As for any child it is important for stability in order to further both social and physiological development. Over the years, research has proven how art therapy can help regain this development and allow for a bonding experience for both the child and parent.
This online organization illustrates the need for creative at home projects, while opening the door for mentorship through creativity from the parents. The company's overall goal is to use expressive art to help heal, while creating a bonding experience for the child. Additionally, the materials used throughout the projects help provide sensory experiences that unfortunately, many foster children have lacked most of their lives. Each of the kits include: the materials for the project, a step by step instruction guide, an activity card for the guardian, a poster sent in the first month's package, and collectable reward stickers. Along with the kit collateral, two motion graphic ads and a website were created for the organization.
Video Area //
You have the option 1-3 videos in this area.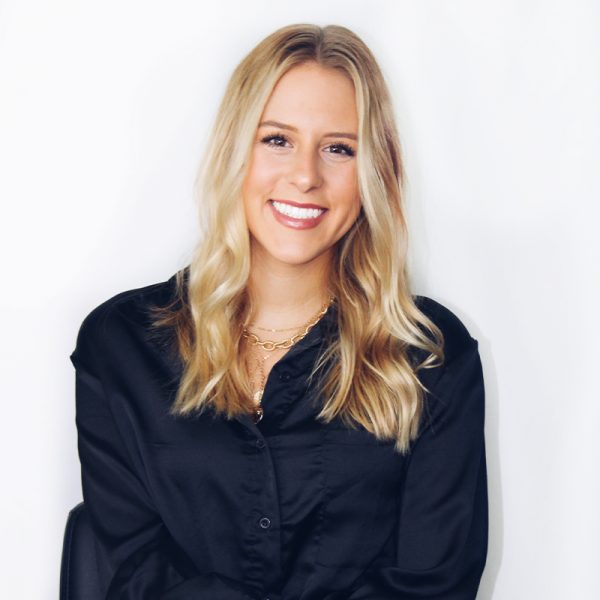 Madelynn Payne
I was born and raised in Hattiesburg, Mississippi and will soon graduate from the University of Southern Mississippi and obtain my Bachelor of Fine Arts with an emphasis in Graphic Design. Though I have a first-love for publication and package design, my portfolio displays the wide range of techniques and styles I am willing to explore in order to broaden my visual armory as a designer, creator, and individual. In my off time I enjoy listening to music, strengthening my photography skills, spending quality time with friends and family (game nights are my favorite), and traveling to places I've never been before! For more about me please view my website below!