Art and Design
Where creativity meets expression //
The department offers two distinct degree programs that include a broad range of opportunities for preparation in either traditional or professional career paths. These undergraduate degree tracks are:
Bachelor of Arts (B.A.), a broadly based, traditional arts program offered in general Art studies.
Bachelor of Fine Arts (B.F.A.), professional career preparation in Drawing & Painting, Graphic Design, or Sculpture.
Scholarships are based on portfolio review and area of study.
Download Degree Plans or Visit the University Catalogue
The University of Southern Mississippi is an accredited, institutional member of the National Association of Schools of Art & Design.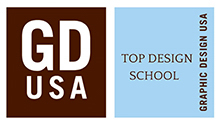 Areas of Study and Emphasis Areas //
12 Month Exhibition Schedule
What you will learn in Art and Design at Southern Miss.
Students begin their studies in the art foundations program, a first-year experience that includes studio courses in drawing, design, and color theory. Advanced studio courses and courses in art history follow. Courses are oriented toward understanding the creative process, as well as comprehending and developing a personal sense of visual sophistication. Students develop confidence and a strong artistic vocabulary relating to the visual arts as a whole.
Make sure to check out our student work located in our virtual galleries:
Digital Portfolio Review //
Apply to the University. For acceptance into the Art and Design programs, apply to the University. Next submit your digital portfolio review. Portfolios are encouraged as part of the admissions and scholarship awarding process.
The USM Art and Design program encourages a portfolio review as part of the admissions and scholarship awarding process. Typically, portfolio reviews are mostly conducted in-person during the Art and Design Open House and/or Open Studios, but due to our Covid-19 response, only digital portfolio reviews are currently being accepted.
Preparing Your Submission 
Digital Portfolio: What do we look for in your a portfolio review submission? We look for both an interest in and commitment to art, as well as skills in drawing and painting from observation/imagination, a sense of color and design, and other creative abilities.
Here are some guidelines for submitting your digital portfolio:
Portfolios should include 10-15 images of your work. You may include: drawing and painting from observation/imagination, printmaking, sculptures or other three-dimensional works, ceramics, print, packaging, illustration, typography, web design, identity campaigns (logo design and branding), digital photography, and interactive media/motion graphics.
If you have interactive media/motion graphics, please share the URL when submitting the form.
File should be saved as a single Adobe PDF document.
Include 1-2 images per page: Include title of work and medium used.
File should be no larger than 25MB.
Please use the following format for the file name: first_lastname_portfolio.pdf.
Recommendation: You will need to submit the contact information of a reference. It can be a visual arts teacher or an employer. You will need their first name, last name, email, title/position, and organization.
Once you submit your application form online, your reference will receive an email on behalf of Southern Miss Art and Design with an online recommendation form for them to submit. Note: You will need to certify that you have permission from your reference to share their email address, so they can be contacted via email by USM to request the recommendation.
Essay: An essay titled "Why I Want to be an Art Major at Southern Miss?"
Scholarships and Awards //
The USM Art and Design program encourages a portfolio review as part of the admissions and scholarship awarding process.
To ensure scholarship eligibility, visit the GO system
Technology Requirements //
All incoming Art and Design majors are required to purchase the recommended hardware and software necessary for the creating your artwork.
SEO Specialist at Geek Powered Studios in Austin.
Jessie McDonald, 2012
Marketing Manager/Burton Computer Resources, web developer for/Communication Arts Company, web communications specialist/Mississippi College.
Jared Walters, 2006
Working artist with exhibitions in Covington, LA. Dime Magazine Featured Artist.
Blake O'Brien, 2016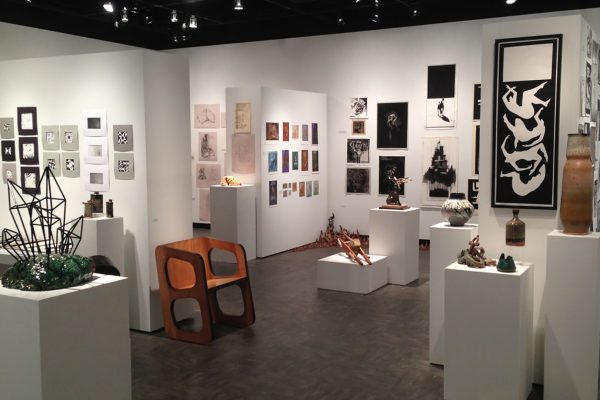 Mailing Address //
118 College Dr. #5033
Hattiesburg, MS 39406
Physical Address //
201E Theatre and Dance Building
Hattiesburg Campus
Contact us about our Art and Design Programs today!