Theatre
Artistic and Intellectual Excellence in Theatre //
The BFA in Theatre is geared for those students focused on future careers as performers, technicians, designers.
The BA in Theatre promotes a broad array of coursework with a flexible approach to specialization for a more comprehensive and well-rounded education in theatre studies. The BA is particularly appropriate for young directors, stage managers, and dramaturgs. This degree plan balances analysis and creativity with the awareness of theatre's importance to society.
Download Degree Plans or Visit the University Catalogue
The University of Southern Mississippi in an accredited institutional member of the National Association of Schools of Theatre.
6 Shows produced each year.
3 Theatres for public performances
4 Showings of National Theatre Live!
What you will learn in Theatre at Southern Miss.
In a production-oriented environment, students take courses in:
 Directing
 Acting
 Design & Technology, including Lighting and Sound, Costuming, and Scenery
 Theatre History
 Professional Preparation
 A selection of additional coursework tailored to individual student interest.
Scholarships and Awards //
Scholarships: The theatre program offers scholarship consideration to students who complete their online registration, attend "Curtain Up Welcome Day", and complete a successful audition/interview. Service awardees must complete 15 hours of service for the program each semester by working the High School Drama Festival and other activities.
Special Scholarships: The highly exclusive and competitive scholarships are awarded by the theatre faculty for talented and needy students. These awards range from $100-$8,000.
USM Foundation Awards: The USM Foundation administers a variety of scholarships for eligible students through a scholarship application system that has many useful online features and benefits. Students can easily search, review requirements, apply and accept awards for available scholarship opportunities. Interested students can apply for all scholarships administered by the USM Foundation using this online application. Students are required to complete the application only once each academic year. Students will be considered for one of these scholarships after successful completion of their freshman year. Apply for scholarships
Travel and exposure to the broader world of theatre are critical to the development of actors. Southern Miss is an active participant in our ten-state region in both the Southeastern Theatre Conference and the Kennedy Center American College Theater Festival.
The Study Abroad programs Southern Miss rank among the best in the country, and its five-week British Studies program features internationally renowned guest artists in musical theatre, Shakespeare and contemporary drama. Two-week programs in London Theatre and in the Performing Arts at the Edinburgh Festival in Scotland have been offered as well. All of these credit programs are eligible for financial aid. Noncredit travel is also available: the New York Theatre Tour and the London Theatre Tour delight students and community members during spring break. Southern Miss theatre students who take advantage of these extraordinary learning opportunities may be better prepared to enter the professional world.
Transforming spaces to thrive in a virtual format.
Southern Miss Theatre creates innovative spaces to thrive in a virtual format: transforming Hartwig Theatre with green pods to livestream productions in real-time and bringing together actors and their performances through the use of technology and Lumion, a 3D rendering software.
Learn More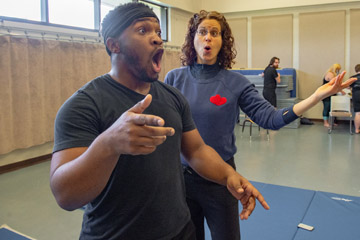 Learn a unique in its holistic, comprehensive and creative approach to all aspects of developing the body and the voice.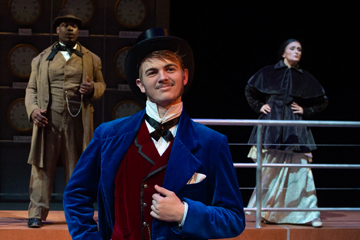 Students hone their skills and carefully attend to characterization by performing in summer theatre.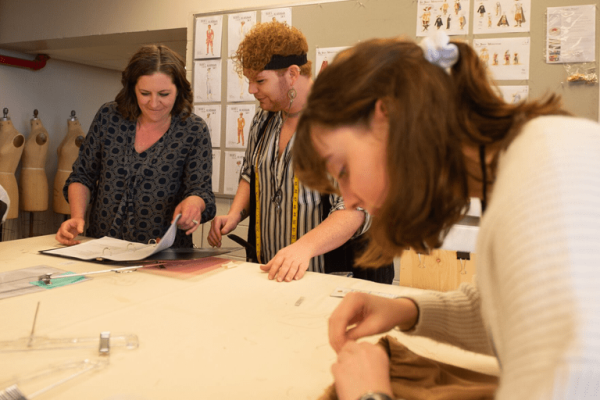 A guided four-course tour through both sides of apparel design, from hands-on construction to merchandising.
Entertainment Tech lead/lighting designer at King's Dominion; graduate student at Texas State University.
Carlos Nine, 2012
Freelance actor in Los Angeles; member of SAG/AFTRA.
Chris Marroy, 2010
Stage manager at Orlando Shakespeare Theatre; company management intern at Hanger Theatre.
Kaylyn Kriaski, 2015
Mailing Address //
118 College Dr. #5033
Hattiesburg, MS 39406
Physical Address //
201E Theatre and Dance Building
Hattiesburg Campus
Contact us about our Theatre Program Today!