Hello, and Welcome to the Performance.
This is the first time I've written a message to you knowing that you'll be attending the dance performance or theatrical production virtually. You might be in your living room. You might not be in Mississippi. I will miss seeing you in a live audience, so I remind myself that this is all temporary. So until we return to live performances, let us take advantage of this moment. You will see new approaches to presenting live theatre tonight. You will see new venues for dance performances. You will see students who took risks, trusted their training, and recalibrated their artistic compasses.
I heard recently that while it's easy to approach this moment in the performing arts as a low and insurmountable one, that is not the whole story. We are living a historical moment in the performing arts. We are making theatre and dance in a profound context. We have been asked to reinvent what we do, to connect to what we love in new ways, and dare I say, to take stock of who we are as individual artists. This is our moment. I cannot say this moment has seemed like a gift every step of the way. In fact, it's often felt like an impossible problem that faculty, staffs and students were required to solve—and to do it with the deadline of an opening night. And this brings us to tonight.
I hope you enjoy the performance. It is nothing short of extraordinary. I've learned so much about my colleagues since last spring. I've learned the unfathomable degree to which they will reinvent their processes in new mediums and through new methods. I learned the astronomical amount of work they were willing to put in over the summer to be ready for students. I learned more than I ever thought I would know about new technology. And all of it was done for one reason: for our students. And our students do all of this for you: our audiences.
I imagine the excitement of a premiere transcends a virtual platform. Personally, I am looking forward to seeing what has happened not in our studios and rehearsal hall, but in apartments and outdoors. I am thrilled to know I will see dancers dancing and actors acting. And when we get to the other side of this, I will be curious to see what remains—what becomes permanent—even though all of this is temporary.
Stacy Reischman Fletcher
Director, School of Performing and Visual Arts
Date //
November 5 – 7:30 p.m.
November 6 – 7:30 p.m.
November 7 – 7:30 p.m.
November 8 – 2:00 p.m.
Broadcast Live!
Tickets //
$5 General Admission
*a service fee may be charged with
your transaction
Program Navigation
Click to jump to area or scroll through program.
Kevin is a second year MFA Performance candidate here at USM. Kevin graduated from Young Harris College in the mountains of Young Harris, Georgia, where he received his BFA in Musical Theatre. He has most recently been seen as Benny Southstreet (Guys & Dolls), Will Parker (Oklahoma), Roland (Constellations), Lucentio (The Taming of the Shrew), and many more.
Travis Ascione is a Third Year Acting MFA candidate. He is from New Castle, Pennsylvania and has worked extensively in the Pittsburgh-Youngstown area. He received his BA in Theatre from Westminster College. USM credits include Sky Masterson (Guys and Dolls), Aramis (Three Musketeers), and Cliff (Cabaret). Other credits: Harry MacAfee (Bye, Bye, Birdie), Escalus (Romeo and Juliet), Oberon (Midsummer Night's Dream), and Trip (Other Desert Cities).
Anna-Carson Tyner is a senior B.F.A. Performance student and Honors Scholar at the University of Southern Mississippi. She has previously worked on USM's productions of the Emerging Artists' Series, Guys and Dolls (Martha, Sarah u/s), and Metamorphoses (Myrrha – cancelled due to COVID).
Cody Alexander is a former professional wrestler who received his B.F.A. in Acting from Ball State University. He is currently a M.F.A. Performance Candidate here at University of Southern Mississippi. Notable roles he has played in the past are Jamie in The Great God Pan, Santiago in Anna in the Tropics, Ron in Recent Tragic Events, Solyony in Three Sisters, Lennox in Macbeth, and most recently Lt. Brannigan in Guys and Dolls.
Natalie Davis is a sophomore BFA Performance Major, and also a Dance Major. This will be her third performance on the USM mainstage, others being the Emerging Artists Series and Guys and Dolls. She has had previous roles of Nora in Brighton Beach Memoirs, Brooke in Noises Off, and Elena in an MFA showcase, The Purification by Tennessee Williams. She feels so blessed to be able to work with such a wonderful cast on such a special show.
Alexander Billmayer is a first year performance grad at USM. This is his first show with the program. During his undergraduate time, Alexander played leading roles in Brilliant Traces, Cabaret, Reconciling, and Big Love. This is his first ever full-length virtual performance and he's so grateful to be a part of it. He would like to thank his friends and family for their support as he pursues his graduate degree in performance.
Elizabeth Beagley is a senior BFA performance major at USM. Most recently she was an understudy for Ah, Wilderness, and before that she played #13 in The Wolves. Describe the Night has been a series of firsts and Elizabeth is thrilled to have been a part of such a brand new kind of performance.
Jessi King – (Mrs. Petrovna) is a Senior theatre major from Hattiesburg, Mississippi pursuing her B.A. degree. This is Jessi's first time performing in a mainstage production at USM. In the past, she has been an assistant stage manager for two of USM's main stage productions, The Wolves and Ah, Wilderness!  She has also worked in the scene shop practicum and in the props crew for USM's Much Ado About Nothing. She is also a member of Alpha Psi Omega, Lambda Nu chapter. She is thankful to be performing during such a difficult time in the world.
Clare Miceli is a senior BFA at the University of Southern Miss. She has been in four showcases including Marcus is Walking, directed by Aaron Brasher, God, directed by Josh Rapp, The Rover, directed by Raven McGowan, and Insanity of Mary Girard, directed by Joann Shaver. She has been in a main-stage production of The Wolves, directed by Caitlyn Herzlinger. Clare is extremely grateful and honored to be the female understudy for this production of Describe the Night, directed by Sam Buchanan.
A graduate of Long Beach High School, Carter is thrilled to act alongside his friends and mentors. As a junior B.A. student in theatre and journalism, when he's not in rehearsal, he's chasing a story for The Student Printz. Some of his roles at USM include Sam in A Modern Medieval Mystery (FST 2019) and Valère in The Imaginary Cuckold. Carter is thankful for his friends and family for helping him keep his head above water no matter how deep.
Sam Buchanan is a third year MFA directing student.  At USM, Sam directed the 2020 production of Robert Icke's Oresteia.  He was the AD for 2018's production of Cabaret, and I Hate Hamlet.  Other directing credits include Tennessee William's The Glass Menagerie, Michael Frayn's Noises Off, Frank Wildhorn's Jekyll & Hyde, William McNulty's Dracula, and David Auburn's Proof.
A native of Brazil, Aline Toloto studied Architecture, graduated in Education, and holds a specialization in Psychopedagogy. Currently, she is a second year student in the Master of Fine Arts Program in Scenic Design and Technology. As a graduate assistant, she is the head of properties of the theatre program for the 2020-21 season. Aline completed the design of Company for the 2020-21 season, which was cancelled due to Covid-19. The virtual environment she designed for the production of Describe the Night was exhibited at USITT-SE in October 2020.
Rebecca Earehart is a theatre artist originally from Tollesboro, Ky. She is a first year costume design graduate student. She has experience as a director, actor, costume designer, scenic designer, and as a dresser. She has performed in shows such as Einstein's Dreams, Afflicted: Daughters of Salem, and Tartuffe. She has designed for Terra Nova, See How They Run, and [Title of Show]. She directed Morehead State University's first virtual production of In the Next Room and was the assistant director for Terra Nova and This is My Heart for You.
Katy T. Baronich is a second year MFA candidate for Lighting and Sound Design. Most recently she was the sound designer for Guys and Dolls. Her recent designs in lighting include Blues for an Alabama Sky and Gem of the Ocean. She recently won first place in lighting design and the Don Childs Award for Cross Discipline Collaboration at KCACTF Region 4 for Gem of the Ocean.
Tristan King (sound designer) is a first year Lighting and Sound Design MFA candidate. As an undergraduate, he worked on USM's productions of The Wolves as the lighting designer and The Oresteia as the sound designer (show was cancelled due to COVID-19). He recently designed the sound for The Revolutionists.
Grace Kolbo is a Senior student working towards a BFA in Design and Tech. She is a self-taught artist hailing from Petal, Mississippi.
More accustomed to the performance aspect of things, Evan is extremely excited to be working on this show on his debut as a Stage Manager here at USM. He has thoroughly enjoyed his time on the observant end of things, watching the cast bring the show to life through each rehearsal. As part of Evan's performance history, he has done several shows with the USM Opera Theatre Company including The Drowsy Chaperone, as well as the Fall 2019 production of Guys and Dolls with USM Theatre.
Originally from Chattanooga, Jax Wright graduated with his BA in Theatre from Oglethorpe University in Atlanta. While he was completing his BA, Jax was a Charge Artist, the Scenic Designer for The Servant of Two Masters at his University as well as a Scenic Painting Intern for the Alliance Theatre. He is a first year graduate student in the MFA Program and the Paint Shop Supervisor for the 2020-21 season. Jax designed the virtual environment for The 39 Steps: A Live Radio Play which was exhibited at USITT-SE in October 2020. For Describe the Night, Jax was Design Assistant and Compositing Designer for the virtual environment and live stream.
Robin Aronson (Vocal Coach) is a Professor of Voice and Acting in Theatre at Southern Miss and has served as the vocal dialect coach for the past eighteen years for the Southern Miss Theatre main stage productions.
Read More
David Coley, Ph.D. is excited to join the faculty of USM Theatre this season as producer and Assistant Professor of Theatre. He graduated from LSU in 2012 and was Assistant Professor of Theatre at St. Gregory's University. As a scholar, his work focuses on the intersection of live performance and film projection, and he is also a playwright. His highlights as a director include: The Tempest, The Firebugs, Electra, Wit, The Glass Menagerie, The 39 Steps, and Three Sisters.
This is Jay Morris' second year as Technical Director and Assistant Professor at USM. Previously he has worked as the Technical Director for University of Memphis Opera Department, The Honeywell Foundation in Wabash, Indiana, and Playhouse on the Square in Memphis, TN. He has also been the Assistant Technical Director for Utah Symphony | Utah Opera and Butler University. MFA '19 University of Memphis, BA '99 Indiana University.
Production Staff and Preparation Crews //
Abigail Johnson is a 2nd year BA Theatre major at The University of Southern Mississippi. This is her first time helping with a show at USM Theatre directly as an Assistant Stage Manager. She has worked and volunteered for multiple shows before attending USM.
Jaylon Gooden is a senior at the University of Southern Mississippi. He is an ASM for his third show, Describe the Night.  Since Jaylon came to the school in the fall 2019, he's been a part of three shows. He was also an ASM for Gem of the Ocean, and was cast in Metamorphoses. He is considering becoming a graduate student to study acting and performing.
Having graduated from Pearl River Community College, Talia transferred to USM as a sophomore going for her BFA in theatre design and tech. This is her first theater production at a collegiate level. This also her first time being an assistant stage manager. Talia is very grateful and excited for the experience.
Peter is a BA Theatre major, with an English and Criminal Justice double minor. His work in scenic painting has included Three Musketeers, Guys and Dolls, and Gem of the Ocean. He was also assistant director on Oresteia. 
Assistant Voice and Dialect Coach
Bryan Peyton is a 3rd year MFA Acting candidate from Oklahoma City, OK. He graduated from the University of Tennessee in Chattanooga with a BA in Theatre and minor in Music Performance. While attending USM, he has played Frau Farhenkopf in The Night of the Iguana, Antonio in Much Ado About Nothing, and Big Jule in Guys and Dolls.
Julia Smith is a junior BA Theatre major here at USM. She has been involved in a number of shows at USM as a Wardrobe Supervisor, including Guys and Dolls and Ah, Wilderness!
Rebecca Earehart
Madison Queen
Taylor Busch
Alexander Billmayer
Shakiah Johnson
Robin Aronson – Professor of Voice and Acting
Theresa Bush– Assistant Professor of Costume Design
David Coley- Assistant Professor of Theatre, Producer
Craig Dettman– Associate Professor of Lighting and Sound Design, Production Manager
Wes Hanson– Scene Shop Supervisor
Monica Hayes– Professor of Acting, Head of Performance
Caitlyn Herzlinger– Assistant Professor of Movement and Acting
Leketha Hughes– Administrative Specialist
Kelly James-Penot– Costume Shop Supervisor; Adjunct Faculty, Costumes
Stephen Judd– Professor of Scenic Design, Head of Design and Technology
Jay Morris– Assistant Professor and Technical Director
Louis Rackoff– Professor of Directing, Head of Directing
Sandra Whittington– Administrative Specialist
School of Performing and Visual Arts
Stacy Reischman Fletcher- Director
Dramaturgical Information //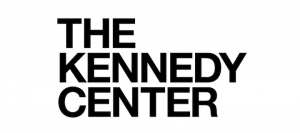 The Kennedy Center American College Theatre Festival 50th, part of the Rubenstein Arts Access Program, is generously funded by David and Alice Rubenstein.
 Special thanks The Harold and Mimi Steinberg Charitable Trust for supporting the John F. Kennedy Center for the Performing Arts' Kennedy Center American College Theatre Festival.
Additional support is provided by The Honorable Stuart Bernstein and Wilma E. Bernstein; The Dr. Gerald and Paula McNichols Foundation; and Beatrice and Anthony Welters and the AnBryce Foundation.
KCACTF is part of JFKC: A Centennial Celebration of John F. Kennedy, inspired by five enduring ideals often ascribed to JFK: Courage, Freedom, Justice, Service, and Gratitude. Support for JKFC: A Centennial Celebration of John F. Kennedy is provided by Ambassador Elizabeth Bagley, Chevron, the Blanche and Irving Laurie Foundation, and Target.
Kennedy Center education and related artistic programming is made possible through the generosity of the National Committee for the Performing Arts and the President's Advisory Committee on the Arts.
This production is entered in the Kennedy Center American College Theater Festival (KCACTF). The aims of this national theatre education program are to identify and promote quality in college-level theatre production. To this end, each production entered is eligible for a response by a regional KCACTF representative, and selected students and faculty are invited to participate in KCACTF programs involving scholarships, internships, grants and awards for actors, directors, dramaturgs, playwrights, designers, stage managers and critics at both the regional and national levels.
Productions entered on the Participating level are eligible for invitation to the KCACTF, involving more than 200,000 students nationwide. By entering this production, our Theatre department is sharing in the KCACTF goals to recognize, reward and celebrate the exemplary work produced in college and university theaters across the nation.
This performance is made possible by: