April 15 – 18
The videotaping or other video or audio recording of this production is strictly prohibited.

Hello, and Welcome to the Performance.
This is the first time I've written a message to you knowing that you'll be attending the dance performance or theatrical production virtually. You might be in your living room. You might not be in Mississippi. I will miss seeing you in a live audience, so I remind myself that this is all temporary. So until we return to live performances, let us take advantage of this moment. You will see new approaches to presenting live theatre tonight. You will see new venues for dance performances. You will see students who took risks, trusted their training, and recalibrated their artistic compasses.
I heard recently that while it's easy to approach this moment in the performing arts as a low and insurmountable one, that is not the whole story. We are living a historical moment in the performing arts. We are making theatre and dance in a profound context. We have been asked to reinvent what we do, to connect to what we love in new ways, and dare I say, to take stock of who we are as individual artists. This is our moment. I cannot say this moment has seemed like a gift every step of the way. In fact, it's often felt like an impossible problem that faculty, staffs and students were required to solve—and to do it with the deadline of an opening night. And this brings us to tonight.
I hope you enjoy the performance. It is nothing short of extraordinary. I've learned so much about my colleagues since last spring. I've learned the unfathomable degree to which they will reinvent their processes in new mediums and through new methods. I learned the astronomical amount of work they were willing to put in over the summer to be ready for students. I learned more than I ever thought I would know about new technology. And all of it was done for one reason: for our students. And our students do all of this for you: our audiences.
I imagine the excitement of a premiere transcends a virtual platform. Personally, I am looking forward to seeing what has happened not in our studios and rehearsal hall, but in apartments and outdoors. I am thrilled to know I will see dancers dancing and actors acting. And when we get to the other side of this, I will be curious to see what remains—what becomes permanent—even though all of this is temporary.
Stacy Reischman Fletcher
Director, School of Performing and Visual Arts
Date //
April 15 – 7:30 p.m.
April 16 – 7:30 p.m.
April 17 – 7:30 p.m.
April 18 – 2:00 p.m.
Broadcast Live!
Tickets //
$5 General Admission
*a service fee may be charged with
your transaction
Program Navigation
Click to jump to area or scroll through program.
Kevin Rains is a second year MFA Performance candidate here at USM. Kevin graduated from Young Harris College in the mountains of Young Harris, Georgia, where he received his BFA in Musical Theatre. He has most recently been seen as Isaac (Describe the Night), Benny Southstreet (Guys & Dolls), Will Parker (Oklahoma), Roland (Constellations), Lucentio (Taming of the Shrew), and many more. He hopes you enjoy the show.
Camille Colley (Hippolyta) is a Junior Theater Major, English Minor at The University of Southern Mississippi. She is currently pursuing a BFA with a focus in performance. Some of her major roles include Ethyl in Footloose, Dragon in Shrek The Musical, Blanche DuBois in God, and Elizabeth in Our Place. She was cast in her first main stage show last year as Nora in USM's production of Ah! Wilderness. She has thoroughly enjoyed the rehearsal process for A Midsummer's Night Dreamand has truly fallen in love with her character. She is so grateful for the spectacular cast and crew that have helped her in her first journey with Shakespeare!
Cody Elsensohn (Lysander) is a junior BFA Acting major at the University of Southern Mississippi. He plans to complete his undergraduate degree in May 2022, and hopes to continue his education in graduate schooling. Cody was last seen in Southern Miss Theatre's production of "We're Still Here" in a short play called 'The Waves" as Michael. Other credits include Guys and Dolls as Rusty Charlie, Much Ado About Nothing as Balthazar, and Cabaret.
Taylor Alleman is a junior BFA theatre performance major from Denham Springs, Louisiana. She is a member of Skip the Script, Pledge Trainer for APO, and President of Fight Club. She is also a member of the Honors College. While at USM, she has performed in the mainstage production of Ah, Wilderness! where she played Mildred Miller. She has also performed in the Graduate Directing Productions of The Flying Doctor and Sganarelle, or the Imaginary Cuckold and Alice in Wonderland. Along with performing, she has participated as an Assistant Stage Manager for USM's production of Guys and Dolls and Assistant Director for USM's production of The Three Musketeers.
Shakiah is a first year performance graduate student from Lynchburg, Virginia.
Nate Jones is a Junior BFA Performance major. His previous credits at USM include Guys and Dolls(Harry the Horse), Much Ado About Nothing (Claudio), Night of the Iguana (Jake), and Bulrusher(Streebs). Professional credits include Much Ado About Nothing (Claudio) with the NOLA Shakespeare Festival at Tulane.
Egeus (Egea)
[understudy, Petra Quince/ Starveling/ Peaseblossom/ Snug/ Cobweb]
Bethany Hartfield is a sophomore B.A. in Theatre. She is from Atlanta, GA. She has performed in several showcases throughout her time at USM. She is also apart of Skip the Script: Improv Troupe and Prism. She is extremely excited for this opportunity and wishes all for an amazing production.
Philostrate, Mistress of the Revels/ Moth
[understudy, Helena/ Titania]
Carrie Sullivan is a Senior B.A. Theatre major and Dance minor from Fairhope, Alabama. She is involved in USM's improv troupe Skip the Script and USM's stage combat club Fight Club. Past works include Fritzie in Cabaret and #46 in The Wolves.
Makallen Kelley (Titania) is a Junior B.F.A. Theatre major from Jackson, Mississippi. She was recently Marianne Angelle in The Revolutionists and Lily Miller in Ah, Wilderness! She was also involved in several other projects, including the White Rabbit in Alice in Wonderland, Bursitis in God, and Sabine in The Flying Doctor. She is delighted to have the experience of working with such a talented group of artists!
Puck, or Robin Goodfellow
Cody Alexander is a former Professional Wrestler who received his B.F.A. in Acting from Ball State University. He is currently a M.F.A. Performance Candidate here at University of Southern Mississippi. Notable roles he has played in the past are Jamie in The Great God Pan, Santiago in Anna in the Tropics, Ron in Recent Tragic Events, Solyony in Three Sisters, Lennox in Macbeth, and most recently Vova in Describe the Night.
Peter (Petra) Quince, a carpenter
RaKaela Thompson is a Junior BFA in Performing. Born and raised in Pearl, Mississippi. She is the current President of Harlem and a proud member Alpha Psi Omega. She played (Delia Patterson) in Blues for an Alabama Sky. She was the (Female Understudy) for Gem of the Ocean. (John The Baptist) in the Freshman, Sophomore, and Transfer Showcase. (Ensemble) for Metamorphosis. (Master of Ceremony) for We're Still Here, and she loved being apart of such an amazing process for A Midsummer Night's Dream.
Nick Bottom, a weaver (Pyramus in the play)
Travis Ascione is a Third Year Acting MFA candidate. He is from New Castle, Pennsylvania and has worked extensively in the Pittsburgh-Youngstown area. He received his BA in Theatre from Westminster College. USM credits include Nikolai (Describe the Night), Sky Masterson (Guys and Dolls), Aramis (Three Musketeers), and Cliff (Cabaret). Other credits: Harry MacAfee (Bye, Bye, Birdie), Escalus (Romeo and Juliet), Oberon (Midsummer Night's Dream), and Trip (Other Desert Cities).
Francis Flute, a bellows mender (Thisbe in the play)
[understudy, Lysander]
Everett Brown (Francis Flute/Thisby) is a Junior BFA Theatre major with an emphasis in performance from Pearl, Mississippi. He was last seen in the fall as Commercial Copy/Understudy in the virtual production of The 39 Steps: A Live Radio Play. Other credits include John Doe in the KCACTF Region IV 10-Minute Play Festival reading of The Midas Touch, Orestes in Oresteia, and George Sea-coale in Much Ado About Nothing.
Tom Snout, a tinker (Wall in the play)/ Mustardseed
[understudy, Demetrius/ Flute]
Carter Lishen is thrilled to perform in his first main stage production this semester. A junior B.F.A. acting major, Carter has acted in several M.F.A. directing pieces and other showcases. Most recently, he was the male understudy for Describe the Night in Fall 2020. When he isn't performing, Carter studies journalism, his second major. Approaching his senior year, he's thankful for his friends and family, specifically his cat Appa, who've always supported him as he sets his sights toward his graduate acting degree.
Robin Starveling, a tailor (Moonshine in the play)/ Peaseblossom
[understudy, Hippolyta/ Philostrate/ Moth]
Camila Salas is an international student from Quito, Ecuador. Camila is a Senior BFA in performance major. A Midsummer Night's Dream is her last main stage production as an undergraduate. Before Camila has been part of the productions of The Revolutionists as Charlotte's understudy, Oresteia as Cillissa and The Fury and in Emerging Artist Series as Columbina and Moon's bride. Camila has also been a Costume Assistant in the productions of Guys and Dolls, Much Ado About Nothing and You Can't Take It With You at USM.
Snug, a joiner (Lion in the play)/ Cobweb
[understudy, Hermia/ Egea]
Jessi King is a Senior theatre major from Hattiesburg, Mississippi pursuing her B.A. degree. This is Jessi's second time performing in a mainstage production at USM. In the past, she has been Mrs. Petrovna in USM's Describe the Night. She has also been an assistant stage manager for two of USM's main stage productions, The Wolves and Ah, Wilderness!  She has also worked in the scene shop practicum and in the props crew for USM's Much Ado About Nothing. She is also a member of Alpha Psi Omega, Lambda Nu chapter. She is thankful to be performing during such a difficult time in the world.
Theseus/ Bottom/ Snout/ Mustardseed
Evan is beyond excited to have had this opportunity to understudy such a wonderful work of Shakespearean theatre here at USM. He has learned much, and has enjoyed watching and learning as the cast grew throughout the production. As part of Evan's performance history, he has done several shows with the USM Opera Theatre Company including The Drowsy Chaperone; as well as the Fall 2019 production of Guys and Dolls with the USM Theatre Company.
Kaleb Blain Teeters is a freshman Theater BFA major with a focus in acting. He was born in Nashville, Tennessee but went to high school in Corinth Mississippi. He is currently in two shows this semester,The Exception and the Rule directed by Blake Waters and A Midsummer Night's Dream directed by Lou Rackoff. These are his first shows in his college career, however he has worked in many shows at Corinth Theatre-Arts, a community theater in Corinth.
Louis Rackoff: For Southern Miss: Head, MFA Directing Program; Chair, Theatre and Dance 2005 – 2012. Lou was Artistic Director of the North Carolina Shakespeare Festival, 1988 – 2002, where he supervised or directed more than sixty productions, including his original adaptation of Dickens' A Christmas Carol. Guest director for more than fifty productions at professional and university theatres throughout the country; Production Stage Manager for the New York Shakespeare Festival 1974-1981, where he directed a National Tour of the Broadway production of The Pirates of Penzance. Most recent directing projects for the Theatre Program: Ah, Wilderness!, Guys and Dolls, I Hate Hamlet, Cabaret, Galileo, Peer Gynt, Tartuffe, The Matchmaker, As You Like It.
STEPHEN JUDD is Professor of Scenic Design, Head of Design and Technology. He has over 300 scenic and lighting designs in academic and professional theatre. His MFA is in Scenic and Lighting Design from the University of Georgia with three years of advanced training in painting and printmaking at the Rochester Institute of Technology. He has been a recipient of a National Endowment New Forms Grant. Mr. Judd has taught at Converse College, Duke University, Alfred University, and the State University of New York at New Paltz. He was the production manager for the Tony Award winning Williamstown Theatre Festival. He is a past KCATCF Region IV Faculty Fellow and KCACTF Region IV Faculty Teaching Artist. In the fall of 2019, he designed Gem of the Ocean. He designed the scenery for I Hate Hamlet for SAT 2019
A native of Brazil, Aline Toloto studied Architecture, graduated in Education, and holds a specialization in Psychopedagogy. Currently, she is a second year student in the Master of Fine Arts Program in Scenic Design and Technology. As a graduate assistant, she is the head of properties of the theatre program for the 2020-21 season. Aline completed the design of Company for the 2020-21 season, which was cancelled due to Covid-19. The virtual environment she designed for the production of Describe the Night was exhibited at USITT-SE in October 2020.
Theresa Bush is the Assistant Professor of Costume Design and Technology at USM and a USA Local 829/IATSE costume designer. She served as Associate Designer on Head of Passes at Berkeley Rep, Familiar at Yale Rep, and Bull Durham: the Musical at The Alliance. Recent designs include Fly for Alabama Shakespeare Festival and Pasadena Playhouse where Theresa was honored with the NAACP Award for Best Costume Design. She received KCACTF recognition for Next to Normal and The Three Musketeers at Southern Miss. Technical highlights include costume shop management for The Williamstown Theatre Festival and head of alterations for Dolly Parton. Theresa is a member of the Southeastern Theatre Conference and the Women's Theatre Festival.
Madison Queen is a first-year costume MFA candidate. She got her BFA in Costume Technology from Southern Oregon University in 2019. Her previous work includes co-designing The Waves at USM, The Hunchback of Notre Dame at Camelot Theatre in Talent, OR, and "Commedia Dell'arte" at the Oregon Shakespeare Festival.
Katy T. Baronich is a third year MFA candidate for Lighting and Sound. Her design credits include Watson, Describe the Night, Ah, Wilderness, Guys and Dolls, and Gem of the Ocean. She received the Excellence in lighting design and the Don Childs Award for Cross Discipline Collaboration at KCACTF Region 4 for Gem of the Ocean. She also recently received the Excellence in lighting design at KCACTF Region 4 for Describe the Night. 
Tristan King (sound designer) is a first year Lighting and Sound Design MFA candidate. Previous productions include this season's The Revolutionists, Describe the Night, and The Last Five Years.
Kathryn Quarterman is a Junior at the University of Southern Mississippi and is working towards a BA in Theatre. She has previously stage-managed for the Oresteia and The Revolutionists at USM and could not be more excited for another opportunity for the challenge of streaming live theatre.
This is Jennifer Glass's second year in USM's graduate program for scenic design. She previously graduated with her bachelor's from the University of West Alabama in the Spring of 2019. This season she designed The Revolutionists in fall 2020, and Watson in spring 2021.
Cayson Miles is a junior BA Theatre Major with an English Minor. They are a member of Alpha Psi Omega as the Treasurer, leader of Writers @ Play and PRISM in the Theatre Department, and a member of Skip the Script Improv Troupe. They are also a member of the Honors College. They are also an accomplished playwright.
Production Manager and Technical Director
This is Jay Morris' second year as Technical Director and Assistant Professor at USM. Previously he has worked as the Technical Director for University of Memphis Opera Department, The Honeywell Foundation in Wabash, Indiana, and Playhouse on the Square in Memphis, TN. He has also been the Assistant Technical Director for Utah Symphony | Utah Opera and Butler University. MFA '19 University of Memphis, BA '99 Indiana University.
Robin Aronson (Vocal Coach) is a Professor of Voice and Acting in Theatre at Southern Miss and has served as the vocal dialect coach for the past eighteen years for the Southern Miss Theatre main stage productions. As a Lessac Voice and Body Certified Trainer, Robin recently engaged in international practice-based research, leading Lessac voice and body workshops at the Philippine Educational Theatre Association (PETA) and Ateneo Del Manila University. In addition, she served as the vocal coach for the production of Dolorosa with the Tanghalang Ateneo Theatre. Robin was the recipient of the 2020 Lessac Training and Research Institute Leadership Award.
David Coley, Ph.D. is excited to join the faculty of USM Theatre this season as producer and Assistant Professor of Theatre. He graduated from LSU in 2012 and was Assistant Professor of Theatre at St. Gregory's University. As a scholar, his work focuses on the intersection of live performance and film projection, and he is also a playwright. His highlights as a director include: The Tempest, The Firebugs, Electra, Wit, The Glass Menagerie, The 39 Steps, and Three Sisters.
Production Staff and Preparation Crews //
Echo Patterson
Rachael Tucker
Abby Johnson
Hair and Makeup Consultant
Associate Costume Designer
Taylor Busch
Rebecca Earehart
Madison Queen
Jennifer Adee
April Benn
Xavier Croon-Cooley
Ebby Johnson
Tate Williams
Katy Baronich
Tristan King
Electrics Preparation Crew
Elizabeth Beagley
Chance Beck
Michael Harrison
Mi'Leyha Otis
Julia Smith
Taylor Stringfellow
Savannah Irby
Kenneth D. Baker
Devin Stevenson
Renee LaCourse
Jaylon Gooden
Emmanuel Johnson
Aline Toloto
Jennifer Glass
Jax Wright
Jerlissa Culpepper
Lauren Hankins
Harrison Lange
Ayme Melancon
Marley Monahan
Easton Peacock
Ryan Tinnon
Jessica Bradford
Christopher Dlugach
Chandler Garrett
Raven Harris
Robin Aronson – Professor of Voice and Acting
Theresa Bush– Assistant Professor of Costume Design
David Coley- Assistant Professor of Theatre, Producer
Craig Dettman– Associate Professor of Lighting and Sound Design,
Wes Hanson– Scene Shop Supervisor
Monica Hayes– Professor of Acting, Head of Performance
Caitlyn Herzlinger– Assistant Professor of Movement and Acting
Leketha Hughes– Administrative Specialist
Kelly James-Penot– Costume Shop Supervisor; Adjunct Faculty, Costumes
Stephen Judd– Professor of Scenic Design, Head of Design and Technology
Jay Morris– Assistant Professor, Production Manager, and Technical Director
Louis Rackoff– Professor of Directing, Head of Directing
Sandra Whittington– Administrative Specialist
School of Performing and Visual Arts
Stacy Reischman Fletcher- Director
Dramaturgical Information //
Dramaturgical Essay
William Shakespeare's A Midsummer Night's Dream remains one of his most enduring comedies. Written between 1595 and 1596, the play is speculated to have be written "to celebrate the marriage of some aristocratic couple," an event that itself is featured in the play with the marriage of Theseus and Hippolyta. Midsummer is unique in that it brings together two different worlds. The world of Athens, with its Lovers and Mechanicals, collides with the world of fairies. Midsummer explores the juxtaposition of these two worlds, and the chaos that happens when both brush up against each other and are knocked off balance. Even the play's title suggests to the audience what is in store, as "to an Elizabethan audience… the play's title would have immediately called to mind the so called 'midsummer madness.'" Shakespeare utilizes the different groups in the play in order to provide contrasts between all of them, from the wordplay and misunderstandings between Bottom and his company of actors and the poetic verse of the fairies, to even the arguments and heightened drama of the lovers.
Shakespeare also utilizes the play-within-a-play device, with the Mechanicals rehearsing and performing the tale of Pyramus and Thisbe. Their performance mirrors what the first production of Midsummer would have been for, as Shakespeare knowingly throws in this winking reference to the audience that would have been present at the event of the real-life celebration for which Midsummer was performed. The use of the Mechanicals also allows Shakespeare to have good fun with the world of theatre-making as it was in his time period, as they discuss audience reactions to their well-meaning performance. Though the in-show audience laughs and mocks the attempts at performance of the Mechanicals, they too find themselves being drawn into the illusionary world of the stage, something that Shakespeare himself is all too familiar with as a dramatist. It is this magic of the stage that ends the play, with Puck addressing the audience directly, referring to the past events of the show as a dream, bringing the title of the play full circle.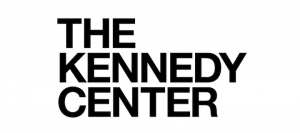 The Kennedy Center American College Theatre Festival 50th, part of the Rubenstein Arts Access Program, is generously funded by David and Alice Rubenstein.
 Special thanks The Harold and Mimi Steinberg Charitable Trust for supporting the John F. Kennedy Center for the Performing Arts' Kennedy Center American College Theatre Festival.
Additional support is provided by The Honorable Stuart Bernstein and Wilma E. Bernstein; The Dr. Gerald and Paula McNichols Foundation; and Beatrice and Anthony Welters and the AnBryce Foundation.
KCACTF is part of JFKC: A Centennial Celebration of John F. Kennedy, inspired by five enduring ideals often ascribed to JFK: Courage, Freedom, Justice, Service, and Gratitude. Support for JKFC: A Centennial Celebration of John F. Kennedy is provided by Ambassador Elizabeth Bagley, Chevron, the Blanche and Irving Laurie Foundation, and Target.
Kennedy Center education and related artistic programming is made possible through the generosity of the National Committee for the Performing Arts and the President's Advisory Committee on the Arts.
This production is entered in the Kennedy Center American College Theater Festival (KCACTF). The aims of this national theatre education program are to identify and promote quality in college-level theatre production. To this end, each production entered is eligible for a response by a regional KCACTF representative, and selected students and faculty are invited to participate in KCACTF programs involving scholarships, internships, grants and awards for actors, directors, dramaturgs, playwrights, designers, stage managers and critics at both the regional and national levels.
Productions entered on the Participating level are eligible for invitation to the KCACTF, involving more than 200,000 students nationwide. By entering this production, our Theatre department is sharing in the KCACTF goals to recognize, reward and celebrate the exemplary work produced in college and university theaters across the nation.
This performance is made possible by: