ReRelease of "We're Still Here"
Spend your lunchtime in the company of theatre students. A Revelry re-release of We're Still Here will remind you of the power of theatre to communicate and express what is happening in the world. This is an entirely student produced and performed virtual production.
Date //
February 15 – 12:15 p.m.
PreRecorded Broadcast!
Program Navigation
Click to jump to area or scroll through program.
Camille Colley
Rakaela Thompson
We're Still Here: FIGHT CLUB!
Liam McCarty and Laney Birchfield
Taylor Alleman
Liam McCarty
Gracyn Taylor
Detalion Dixon
Bailey Broome
Carrie Sullivan
Cody Elsensohn
Laney Birchfield
Katie Borum
Marley Monahan
Gillian Williford
Carrie Sullivan
Ryan Tinnon
Destinie Jones
Everett Brown
Camila Salas
Cayson Miles
Sidni-Paige Haggerty
Bryan Peyton as Stage Directions
Cody Elsensohn as Michael
Sound designed and edited by:
Bryan Peyton and Cody Elsensohn
Matthew Snellgrove and Madison Queen
*John Cauble Award Winner for short play, Kennedy Center American College Theatre Festival – Region four
Scenarious Thurmond
Makallen Kelley
Taylor Prince
Ashley Blackburn
Brietta Goodman
Destinie Jones
Essence Washington
Detalion Dixon
Scenarious Thurmond
Kiah Johnson
Xavier Croon-Cooley
Rakaela Thompson
Julia Smith
Hagan Harkins
Ebby Johnson
Cayson Miles
Chris Dlugach
Renee LaCourse
Taylor Stringfellow
Zen Zook
Raegan Cantrelle
Taylor Alleman
Devin Stevenson
Hagan Harkins
Camille Colley
Gracyn Taylor
Devin Stevenson and Hagan Harkins
Madison Queen
Matt Snellgrove
Production Stage Managers
Jailan Patterson
Emmanuel Johnson
Mental Health Outreach Coordinator
Production Staff and Preparation Crews //
Assistant Voice and Dialect Coach
Alexander Billmayer
Shakiah Johnson
Special Thanks to the National Alliance on Mental Illness Mississippi Pine Belt Affiliate.
Robin Aronson – Professor of Voice and Acting
Theresa Bush– Assistant Professor of Costume Design
David Coley- Assistant Professor of Theatre, Producer
Craig Dettman– Associate Professor of Lighting and Sound Design, Production Manager
Wes Hanson– Scene Shop Supervisor
Monica Hayes– Professor of Acting, Head of Performance
Caitlyn Herzlinger– Assistant Professor of Movement and Acting
Leketha Hughes– Administrative Specialist
Kelly James-Penot– Costume Shop Supervisor; Adjunct Faculty, Costumes
Stephen Judd– Professor of Scenic Design, Head of Design and Technology
Jay Morris– Assistant Professor and Technical Director
Louis Rackoff– Professor of Directing, Head of Directing
Sandra Whittington– Administrative Specialist
School of Performing and Visual Arts
Stacy Reischman Fletcher- Director
For reporting body or sexual misconduct please contact the Title IX Office at the University of Southern Mississippi:
Title IX Coordinator: (601)266-6804 OR rebecca.malley@usm.edu
Deputy Title IX Coordinator: (601)266-4671 OR cristin.reynolds@usm.edu
Title IX Office: (601)26606805 OR titleix@usm.edu
Website: https://www.usm.edu/title-ix/about.php
For LGBTQ Resources at the University of Southern Mississippi please contact Division of Student Affairs: Office of Multicultural Programs and Services that houses Southern Miss ALLIES Training for LGBTQIA+ and BIPOC community advocacy:
(601)266-5020 OR StudentAffairs@usm.edu
Facebook: USM Office of Multicultural Programs and Services
Twitter: Multicultural P&S (@usmMPS)
Instagram: usmmps
Website: https://www.usm.edu/student-affairs/office-multicultural-programs-and-services.php
For students who are exhibiting noticeable difficulty coping please contact
For the National Suicide Prevention Hotline:
For Counseling Service at the University of Southern Mississippi:
Business Hours Phone: (601)266-4829
After Hours Phone: (601)606-4357
counseling@usm.edu
NAMI Pinebelt: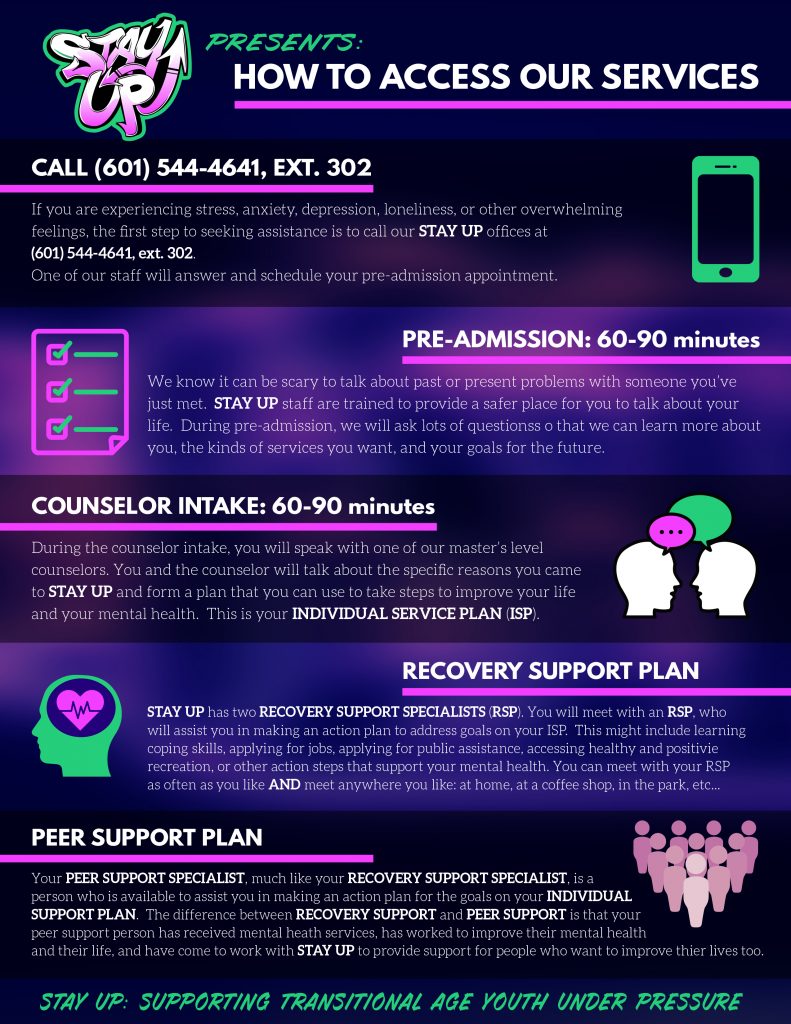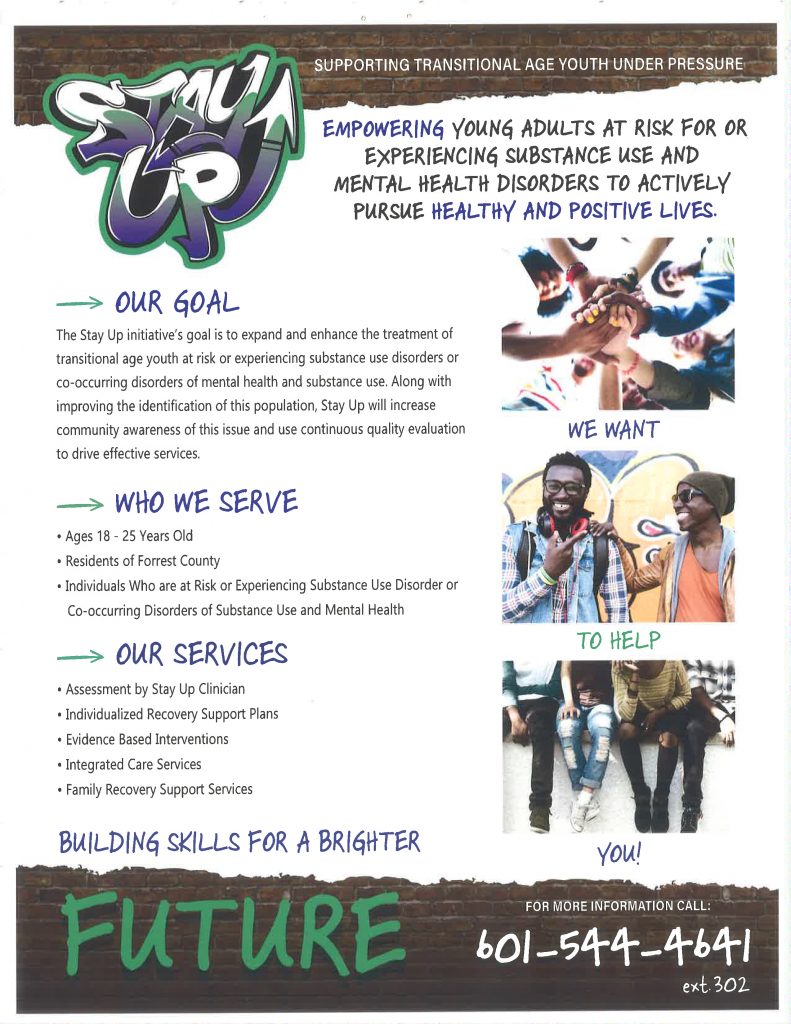 This performance is made possible by: