February 25 – 28
Watson: The Last Great Tale of the Legendary Sherlock Holmes is based on the characters created by Sir Arthur Conan Doyle.
Presented by special arrangement with Stage Rights
The videotaping or other video or audio recording of this production is strictly prohibited.

Hello, and Welcome to the Performance.
This is the first time I've written a message to you knowing that you'll be attending the dance performance or theatrical production virtually. You might be in your living room. You might not be in Mississippi. I will miss seeing you in a live audience, so I remind myself that this is all temporary. So until we return to live performances, let us take advantage of this moment. You will see new approaches to presenting live theatre tonight. You will see new venues for dance performances. You will see students who took risks, trusted their training, and recalibrated their artistic compasses.
I heard recently that while it's easy to approach this moment in the performing arts as a low and insurmountable one, that is not the whole story. We are living a historical moment in the performing arts. We are making theatre and dance in a profound context. We have been asked to reinvent what we do, to connect to what we love in new ways, and dare I say, to take stock of who we are as individual artists. This is our moment. I cannot say this moment has seemed like a gift every step of the way. In fact, it's often felt like an impossible problem that faculty, staffs and students were required to solve—and to do it with the deadline of an opening night. And this brings us to tonight.
I hope you enjoy the performance. It is nothing short of extraordinary. I've learned so much about my colleagues since last spring. I've learned the unfathomable degree to which they will reinvent their processes in new mediums and through new methods. I learned the astronomical amount of work they were willing to put in over the summer to be ready for students. I learned more than I ever thought I would know about new technology. And all of it was done for one reason: for our students. And our students do all of this for you: our audiences.
I imagine the excitement of a premiere transcends a virtual platform. Personally, I am looking forward to seeing what has happened not in our studios and rehearsal hall, but in apartments and outdoors. I am thrilled to know I will see dancers dancing and actors acting. And when we get to the other side of this, I will be curious to see what remains—what becomes permanent—even though all of this is temporary.
Stacy Reischman Fletcher
Director, School of Performing and Visual Arts
Date //
February 25 – 7:30 p.m.
February 26 – 7:30 p.m.
February 27 – 7:30 p.m.
February 28 – 2:00 p.m.
Broadcast Live!
Tickets //
$5 General Admission
*a service fee may be charged with
your transaction
Program Navigation
Click to jump to area or scroll through program.
Bryan Peyton is a 3rd year MFA Acting candidate from Oklahoma City, OK. He graduated from the University of Tennessee in Chattanooga with a BA in Theatre and minor in Music Performance. While attending USM, he has played Frau Farhenkopf in The Night of the Iguana, Antonio in Much Ado About Nothing, and Big Jule in Guys and Dolls.
Tessa Anderson is a second year MFA in Performance Candidate at USM. She has played such roles as Charlotte Corday in The Revolutionists, #7 and #14 in The Wolves, and Milady in The Three Musketeers. She is very excited to see what other roles she will bring to life.
Gracyn Taylor is a Junior from Long Beach, Mississippi. She is currently pursuing her B.F.A. in Theatre. She is delighted to be joining the cast of Watson, which will be her third main-stage production here at the University of Southern Mississippi. Other productions she has had the honor of working on include Much Ado About Nothing (Hero), The Revolutionists (Understudy for Marie Antionette), Radio Gals (America), and Peace Like A River (Sally and Others). Off the stage, she serves as the Treasurer for Alpha Psi Omega and the Vice President of Fight Club.
Scenarious Thurmond (Mycroft Holmes) is a 1styear MFA Theatre Performance Candidate here at USM. Recent Credits include We're Still Here, a devised piece, and Lysistrata. She is also a member of Harlem's ensemble as well as the Hip-Hop Collective CHAOS. Outside of acting she enjoys writing, performing poetry, and other artistic endeavors. She prides herself in her abilities as a multidisciplinary artist.
Gillian Williford is a Senior B.F.A. Theatre Performance major from Hattiesburg, MS. Her past performances at USM include Pamela Stewart in The 39 Steps: A Radio Play, 25 in The Wolves, and Conrade in Much Ado About Nothing. Additionally, she is a member of Skip The Script Improv Troupe, Gamma Beta Phi Honor Society, and serves as Secretary for the Lambda Nu chapter of Alpha Psi Omega.
Katie Borum is a Junior BFA Performance major. She is a member of USM's fight club and a member of Alpha Psi Omega. Her past performances at USM include multiple showcases, including the Freshman Sophomore Transfer showcase, Mary in the Director's Qualifying production of The Insanity of Mary Girard, and Olympe de Gouges understudy in The Revolutionists.
Matthew Hogan is currently a Junior from Hattiesburg, MS. He is pursuing a B.A. in performance in Theatre and is a candidate in the B.F.A. program.  Matthew joins the cast this semester for Watson, which is his second main-stage production for the University of Southern Mississippi.  His first production being The 39 Steps: A Live Radio Play (Man 1 and 2 at Music Hall, Man 1 on Aberdeen Express, George, Joe, Detective).  Matthew is also a part of USM's theatre Greek life as a member of Alpha Psi Omega.
Elizabeth Trattles is a Junior from Elberta, Alabama pursuing her BFA degree with an emphasis in acting. Past roles include Belle in Ah, Wilderness, and #14 in The Wolves by Sarah Delappe. Some of her favorite roles include Ariel in Footloose and Blanche in Bonnie & Clyde.
Bailey Broome is a sophomore BA Theatre major minoring in PR/Advertising from Gulfport, Mississippi. Her past performances at USM include We're Still Here, Victory on Mrs. Dandywine's Island (FTS), and A Modern Medieval Mystery (FST). Additionally, she is a member of Alpha Psi Omega, Fight Club, and is a Lucky Day scholar. She is so excited to be apart of such a talented cast & crew.
Raegan Cantrelle (Stagehand) is a Sophomore B.A. Theatre Major from Covington, LA. Her last performance at USM was as an Understudy in The 39 Steps: A Live Radio Play. She is a member of Alpha Psi Omega and Fight Club here at USM.
Clare Miceli is a senior BFA at the University of Southern Miss. She has been in four showcases including Marcus is Walking directed by Aaron Brasher, God directed by Josh Rapp, The Rover directed by Raven McGowan, and Insanity of Mary Girard directed by Joann Shaver. She has been in a main-stage production of The Wolves directed by Caitlyn Herzlinger. She was also an understudy in the recent production of Describe the Night.
Anna-Carson Tyner is a senior B.F.A. Performance student and Honors Scholar at the University of Southern Mississippi. She has previously worked on USM's productions of the Emerging Artists' Series, Guys and Dolls (Martha, Sarah u/s), Metamorphoses (Myrrha – cancelled due to COVID), and Describe the Night.
Harleigh Dahl is a sophomore B.A. Theatre major. This is her second theatrical performance here at Southern Miss, the other being a Hotbox Girl/Crapshooter Dancer in Guys and Dolls. She has had previous roles such as Lucy in Bright Star, Molly Aster in Peter and the Starcatcher and Gwendolyn in The Odd Couple.
Joann Shaver is a second year M.F.A. Theatre-Directing Candidate from Fort Worth, Texas. She received her B.F.A. in Theatre from Southern Arkansas University and is also working towards a M.A. in Teaching. Joann has directed shows such as All My Sons and The 39 Steps: A Live Radio Play in the past. This is Joann's first main stage show to direct.
This is Jennifer Glass's second year in USM's graduate program for scenic design. She previously graduated with her bachelor's from the University of West Alabama in the Spring of 2019. Last semester she designed the virtual scenery for The Revolutionists.
Taylor Busch is a first year MFA candidate in Costume Design and Technology. This is her first design at USM after assisting on The Revolutionists. Taylor graduated from Anderson University with a BFA in Musical Theatre Performance in December 2019. After graduation, Taylor designed Anderson University's Spring 2020 production of Tartuffe.
Olga Goupalova is a third year BFA Design & Tech student at the University of Southern Mississippi. She worked as Costume Design Assistant on Describe the Night (Fall 2020). She received National Recognition for costume design for Airline Highway (theoretical production) at the Region IV Kennedy Center American College Theatre Festival (KCACTF) in spring of 2021.
Claire Brenia is a B.F.A. Technology and Design candidate with an emphasis in Scenic Design. Claire has worked on several U.S.M. shows as a paint charge, including Guys and Dolls, Ah! Wilderness, and Gem of the Ocean. Claire has also served as scenic designer for U.S.M.'s productions of Metamorphoses, The Wolves, and Bulrusher. She was the compositing designer for We're Still Here.
Katy T. Baronich is a third year MFA candidate for Lighting and Sound Design. Describe the Night was her Creative Project to fulfill requirements to complete her MFA. Other design credits include, Ah, Wilderness, Guys and Dolls, and Gem of the Ocean. She won first place in lighting design and the Don Childs Award for Cross Discipline Collaboration at KCACTF Region 4 for Gem of the Ocean in 2020, and won first place for her lighting design for Describe the Night in 2021's festival.
Taylor Perry is a Junior BA Theatre here at USM. She has held a crew positions on Gem of the Ocean, The Wolves, and Guys and Dolls here at USM. She has stage managed The 39 Steps: A Live Radio Play and is excited to stage manage her second show her at USM.
Originally from Chattanooga, Jax Wright graduated with his BA in Theatre from Oglethorpe University in Atlanta. Currently, he is a first-year graduate student in the MFA Program and the Paint Shop Supervisor for the 2020-21 season. Jax is also designing USM's production of The Last Five Yearsshowing in late March. Some of his other design credits include The Servant of Two Masters (OU), 39 Steps: A Live Radio Play (USM), and Composition Design for Describe the Night (USM) which he presented at the KCACTF National Competition.
Jaime Robledo is an acclaimed Los Angeles-based playwright and director. Author of  the Watson trilogy, Jaime has won an LA Weekly Award, a Saturn Award (Academy of Science Fiction, Fantasy, and Horror), as well as an Ovation Award Nomination for the first play of the series Watson: The Last Great Tale of the Legendary Sherlock Holmes. A longtime member of Sacred Fools Theatre Company, Jaime has created several serialized sketch pieces, including a live radio play Hooverville Serenade, the hip-hop Alice in Wonderland send-up Fresshhh!, and the 80s jukebox bio-musical Albert Einstein: One Hit Wonder. As a director, he has helped develop the world premieres of Adam Szymkowicz's Hearts Like Fists, Vanessa Stewart's Stoneface: The Rise and Fall and Rise of Buster Keaton, and Rio Hondo by Bill Robens. For more information on his work, please visit www.jrobledo.com.
Production Manager and Technical Director
This is Jay Morris' second year as Technical Director and Assistant Professor at USM. Previously he has worked as the Technical Director for University of Memphis Opera Department, The Honeywell Foundation in Wabash, Indiana, and Playhouse on the Square in Memphis, TN. He has also been the Assistant Technical Director for Utah Symphony | Utah Opera and Butler University. MFA '19 University of Memphis, BA '99 Indiana University.
Robin Aronson (Vocal Coach) is a Professor of Voice and Acting in Theatre at Southern Miss and has served as the vocal dialect coach for the past eighteen years for the Southern Miss Theatre main stage productions. As a Lessac Voice and Body Certified Trainer, Robin recently engaged in international practice-based research, leading Lessac voice and body workshops at the Philippine Educational Theatre Association (PETA) and Ateneo Del Manila University. In addition, she served as the vocal coach for the production of Dolorosa with the Tanghalang Ateneo Theatre. Robin was the recipient of the 2020 Lessac Training and Research Institute Leadership Award.
David Coley, Ph.D. is excited to join the faculty of USM Theatre this season as producer and Assistant Professor of Theatre. He graduated from LSU in 2012 and was Assistant Professor of Theatre at St. Gregory's University. As a scholar, his work focuses on the intersection of live performance and film projection, and he is also a playwright. His highlights as a director include: The Tempest, The Firebugs, Electra, Wit, The Glass Menagerie, The 39 Steps, and Three Sisters.
Production Staff and Preparation Crews //
Grace Brauner is a sophomore theatre major at USM. She has held crew positions for Gem of the Ocean, Guys and Dolls, and The Revolutionists here at USM. This is her first time assistant directing.
Cody Alexander is a former Professional Wrestler who received his B.F.A. in Acting from Ball State University. He is currently a M.F.A. Performance Candidate here at University of Southern Mississippi. Notable roles he has played in the past are Jamie in The Great God Pan, Santiago in Anna in the Tropics, Ron in Recent Tragic Events, Solyony in Three Sisters, Lennox in Macbeth, Lt. Brannigan in Guys and Dolls, and most recently Voya in Describe the Night.
Assistant Voice and Dialect Coach
Courtney Jones is a senior from Brandon, MS, and will graduate in 2021 with a B.F.A. in Performance. This Spring semester she will be Assistant Dialect and Vocal Coach for Robin Aronson for USM's productions of Watson and A Midsummer Night's Dream.
Max Marsh is an aspiring lighting designer hailing from Corinth, Mississippi. He is currently a student at USM, c/o 2024, aiming for a four-year Bachelor's of Fine Arts in Theatre- Tech and Design. He designed lights for several community theatre and school productions, and is eager to work with the astounding pool of talent here at USM. Watson: The Last Great Tale of the Legendary Sherlock Holmes is his first show at USM and his first dramaturgical effort.
Assistant Scenic Designer
Assistant Lighting Designer
Rebecca Earehart
Madison Queen
Jennifer Adee
April Benn
Xavier Croon-Cooley
Ebby Johnson
Tate Williams
Katy Baronich
Tristan King
Electrics Preparation Crew
Elizabeth Beagley
Chance Beck
Michael Harrison
Mi'Leyha Otis
Julia Smith
Taylor Stringfellow
Aline Toloto
Jennifer Glass
Jax Wright
Jerlissa Culpepper
Lauren Hankins
Harrison Lange
Ayme Melancon
Marley Monahan
Easton Peacock
Ryan Tinnon
Jessica Bradford
Christopher Dlugach
Chandler Garrett
Raven Harris
Robin Aronson – Professor of Voice and Acting
Theresa Bush– Assistant Professor of Costume Design
David Coley- Assistant Professor of Theatre, Producer
Craig Dettman– Associate Professor of Lighting and Sound Design,
Wes Hanson– Scene Shop Supervisor
Monica Hayes– Professor of Acting, Head of Performance
Caitlyn Herzlinger– Assistant Professor of Movement and Acting
Leketha Hughes– Administrative Specialist
Kelly James-Penot– Costume Shop Supervisor; Adjunct Faculty, Costumes
Stephen Judd– Professor of Scenic Design, Head of Design and Technology
Jay Morris– Assistant Professor, Production Manager, and Technical Director
Louis Rackoff– Professor of Directing, Head of Directing
Sandra Whittington– Administrative Specialist
School of Performing and Visual Arts
Stacy Reischman Fletcher- Director
Dramaturgical Information //
Dramaturgical Essay
By Max Marsh
You have a grand gift for silence, Watson. It makes you invaluable as a companion."
This quote from "The Man with the Twisted Lip," the sixth original short story from Sir Arthur Conan Doyle chronicling Sherlock Holmes' detective work, sums up the dynamic between Holmes and Dr. John Watson quite well. Watson, ever-present in these adventures, often serves as a foil for Sherlock to work from. A straight man, a silent observer, quietly taking down notes for future publication.
This dynamic persists through virtually all depictions of the pair. Sherlock seldom appears alone. Watson, comically reserved as he may be, is always at Sherlock's side. One could say that the two need each other- without Watson, Sherlock is unhinged, and without Sherlock, Watson has little drive and even less deductive power.
Watson: The Last Great Tale of the Legendary Sherlock Holmes aims to change that core dynamic with a story where Watson ends up as the unlikely hero. Playwright Jamie Robledo proves himself perfectly capable of writing the duo under normal circumstances in the first act, albeit through a lens that's best described as that of a late-night comedy show. This comedic take on Sherlock and Watson works surprisingly well. One could think of them as caricatures which are unfaithful to the source material, but the comedic and frantic atmosphere of the show allows them to shine in ways that the straight-laced and conventional Sherlock and Watson simply couldn't.
We don't just follow Sherlock and Watson, though. Characters who have become staples of Sherlock Holmes depictions make appearances too. The fan-favorite woman with cunning to match Sherlock's own, Irene Adler, shows up as a principal character, and she's just as badass here as one can hope for. Professor Moriarty is here too, as dastardly and powerful as ever… unless Sherlock's making the Professor out to be much more dangerous than she is? A few new faces show up as well, the identities of which shan't be spoiled in a program. The characters retain Doyle's trademark likeability while spouting Robledo's original, hilarious, and snappy dialogue at each other.
This astounding cast of characters accompanies Sherlock and Watson at a breakneck pace through a hilariously convoluted globetrotting adventure, the circumstances of which are suspiciously unclear. Sherlock pulls Watson out and away from England for the sake of a delivery so mysterious that the doctor is barred from knowing the first detail of it. From there, they quip their way into Dover, and Paris, and Vienna. It's close to a conventional Sherlock adventure, but by the halfway mark, unforeseen circumstance thrusts Watson into the spotlight as an unseasoned hero. This is where the plot truly gets its stride. With Watson at the helm, the second act gains a surprising amount of weight. It's a suspenseful, thrilling ride that works doubly well because of the strength of its core characters.
Overall, this show presents an adventure worthy of the exciting and rich Sherlock canon. The laugh-inducing antics rest on the rock-solid foundation of these believable and likeable characters rushing all over the world. Whether you've read the Sherlock stories, or watched the BBC show, or you have only the passing familiarity that just about everyone has with the world's greatest detective (Batman doesn't count), you will enjoy this wacky, unique take on a Sherlock adventure.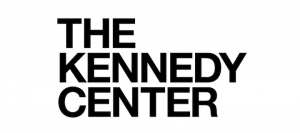 The Kennedy Center American College Theatre Festival 50th, part of the Rubenstein Arts Access Program, is generously funded by David and Alice Rubenstein.
 Special thanks The Harold and Mimi Steinberg Charitable Trust for supporting the John F. Kennedy Center for the Performing Arts' Kennedy Center American College Theatre Festival.
Additional support is provided by The Honorable Stuart Bernstein and Wilma E. Bernstein; The Dr. Gerald and Paula McNichols Foundation; and Beatrice and Anthony Welters and the AnBryce Foundation.
KCACTF is part of JFKC: A Centennial Celebration of John F. Kennedy, inspired by five enduring ideals often ascribed to JFK: Courage, Freedom, Justice, Service, and Gratitude. Support for JKFC: A Centennial Celebration of John F. Kennedy is provided by Ambassador Elizabeth Bagley, Chevron, the Blanche and Irving Laurie Foundation, and Target.
Kennedy Center education and related artistic programming is made possible through the generosity of the National Committee for the Performing Arts and the President's Advisory Committee on the Arts.
This production is entered in the Kennedy Center American College Theater Festival (KCACTF). The aims of this national theatre education program are to identify and promote quality in college-level theatre production. To this end, each production entered is eligible for a response by a regional KCACTF representative, and selected students and faculty are invited to participate in KCACTF programs involving scholarships, internships, grants and awards for actors, directors, dramaturgs, playwrights, designers, stage managers and critics at both the regional and national levels.
Productions entered on the Participating level are eligible for invitation to the KCACTF, involving more than 200,000 students nationwide. By entering this production, our Theatre department is sharing in the KCACTF goals to recognize, reward and celebrate the exemplary work produced in college and university theaters across the nation.
This performance is made possible by: