The Dance Area of the School of Performing and Visual Arts is please to announce the 2020 Repertory Dance Company
This year's performances will be virtual and can be seen through this virtual space. Please check our event pages for more information.
is a senior Performance and Choreography major and Psychology minor.  She has been dancing for nineteen years. Her pre-secondary education training began at Birmingham Ballet Academy under the guidance of Academy Director Cindy Free. As a student at The University of Southern Mississippi, Linnea has grown in her understanding of dance theory, modern technique, and performance skills. She is currently serving her second year on both the Dance Student Advisory Council and the Student Dance Organization. Her research pertains to the partnership of dance and language, specifically within their application towards healing through somatics. In the future, Linnea hopes to pursue an MFA in Dance and obtain a professorship at a university.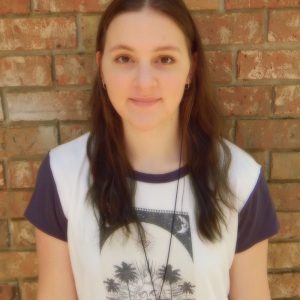 is a junior Performance and Choreography major. After graduation, she looks to pursue a Master's Degree at Naropa University in Somatics.  Currently, however, she has completed her Sophomore year in Dance Composition in which she created numerous works of choreography and tested her capabilities as a performer.  She also performed several solos outside of class within the past year at the SDO Showcase, The Gala Concert, and the Alabama Dance Festival.  Anna Grace looks to future exploration of intimate performance settings in which the human façade can be surpassed.
was born and raised in Crystal Springs, Mississippi where she began her dance journey. She is working towards a Bachelor of Fine Arts in Performance and Choreography. Jamison loves performing and has hopes to pursue life as a performer and teach dance on a collegiate level. She enjoys time with family and friends and is engaged with her community. She is so excited to see her growth in dance at the University of Southern Mississippi.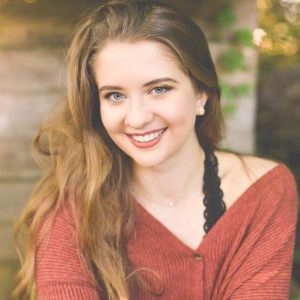 is a rising sophomore and is from Olive Branch, Mississippi. She is working towards her degree in Performance and Choreography as well as a minor in Psychology. While dance has been an important passion and art form in her life for many years, her first year at Southern Miss has provided her with new performance experiences and choreographic opportunities that have greatly contributed to her future as a professional dancer. Meagan enjoys performance and indulging in every opportunity to take dance technique classes that will help her to grow and further develop dance technique. Her passion lies in growing as a choreographer and would like to continue to choreograph dances for performance after her time at USM. After Meagan graduates from USM, she plans to obtain her Master's degree in dance movement therapy while auditioning and dancing for a professional company.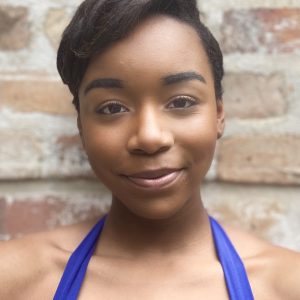 is a senior Performance and Choreography major. Ayanna was born in Biloxi, Mississippi but claims Southaven, Mississippi as her second home, when her family moved there in 2005 due to Hurricane Katrina. Starting at the age of nine, Ayanna began to pursue dance at her former studio, CK Dance Theatre in Olive Branch. She has been dancing for twelve years and plans to pursue this art form further post-graduation in a dance company. While Ayanna has been diving more into the choreographic side of dance lately, her true calling and passion is performance. She is excited to take on her last two semesters at Southern Miss.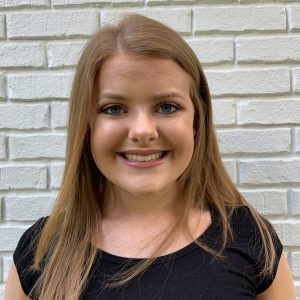 is a sophomore Performance and Choreography major and also a Dixie Darling. Her experience with the Southern Miss Dance program has been nothing but wonderful and full of growth. She loves the community that has been built in this program and the encouragement it is filled with. After graduation, Francie hopes to dance with an NBA or NFL dance team. She also plans to pursue commercial dance.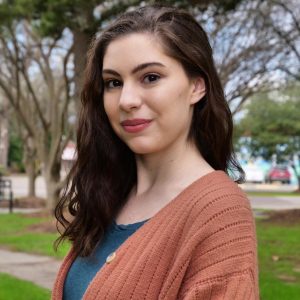 is so excited to dance with RDC this year and is very grateful to dance with such wonderful people. She is a junior  pursuing a BFA in Theatre and Dance Performance and Choreography and plans to pursue work in musical theatre after she graduates. Although her heart is in performing, she is so excited to put her creative thoughts into choreography, and share her ideas in a new way. She gives thanks to the support of her family, friends, incredible professors, and God. She sees dance as a gift and hopes that you are willing to receive it with an open heart.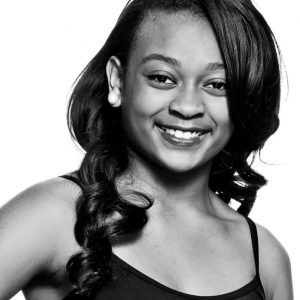 is a junior who is pursuing a degree in Dance Education. Caulondra enjoys taking risks, performing, and collaboration with others. She is also highly dedicated, humble, and focused in all that she does. Caulondra is working to become a dance educator to teach, choreograph, and share a common value of dance with other young artists.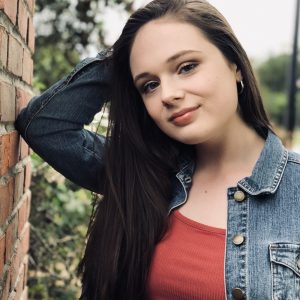 is a Dance Education major. She is a member of the Student Dance Organization and has performed in pieces such as Venue choreographed by Brianna Jahn and Side by Side choreographed by Lauren Soutullo Smith. While she has a strong passion for dancing and performing. Carley aspires to convey stories and messages that are important to her through creating movement on herself and others. As a sophomore, Carley strives to develop new choreographic skills to use in her future career while also developing her dance technique. She hopes to use the lessons she gains from her time at Southern Miss to eventually work with students with disabilities to show how dance can be used as a therapy.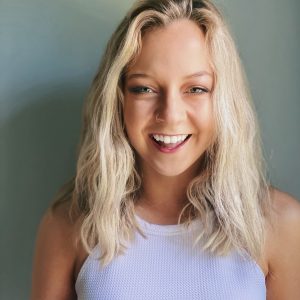 is a sophomore Nursing major and Dance minor. She has a passion for both science and dance and decided to pursue both at Southern Miss.  She is also a Dixie Darling and dance chair for Delta Gamma sorority. Caroline also works for a dance company based out of Louisiana called American Allstar. She began dancing her freshmen year of High School at the age of 14 and instantly fell in love. She remains determined to better my dance technique and movement, and is grateful to continue this pursuit in the Southern Miss dance program.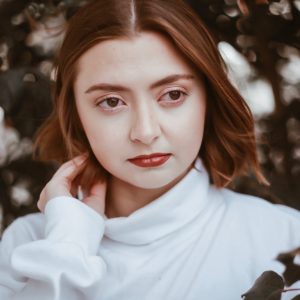 is a senior Performance and Choreography major. She recently choreographed a duet titled The Objects Between Us about the love shared between people that may not last forever. Morgan plans to continue investigating how the theme of community can be portrayed by few dancers with her thesis work. Morgan hopes to choreograph a solo in collaboration with as many dancers as possible, creating a community even though there is only one dancer represented on stage. Morgan anticipates graduating from The University of Southern Mississippi in Spring 2021, and she is excited to see where life and art takes her after graduation.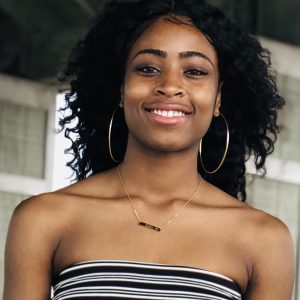 is a senior and is pursuing a degree in Performance and Choreography. Pashion is a 2017 graduate of the Mississippi School of the Arts in Brookhaven, Mississippi. She is originally from Wilson, North Carolina. After graduation, she plans to get her Welding Certification.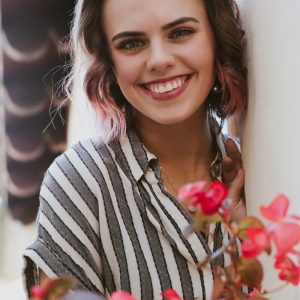 is a  junior Dance Education major . She has a 4.0 grade point average, and is the recipient of multiple dance and academic scholarships. She was also recently elected Treasurer of the Student Dance Organization for 2020-2021. Holley is passionate about building relationships and showing those relationships through movement and art. While she loves moving and performing, her goal is to obtain her teaching license so she can educate others on the beautiful art form and self-expression that is dance.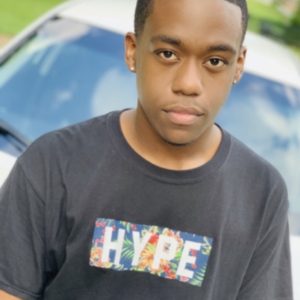 attended Northwest Rankin High School in Flowood, Mississippi where he participated in show choir all four years, and developed a strong passion for dancing and performing. After deciding to attend the University of Southern Mississippi, he studied modern, ballet, and dance theory. Upon graduation, he plans to move out of state to dance professionally and possibly open his own dance studio. Keldric is a dedicated and determined performer. He looks forward to improving during his time at Southern Miss.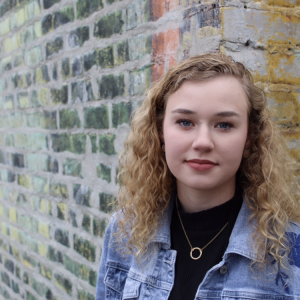 is currently a junior pursuing her degree in Dance Education. She has been a member of the Repertory Dance Company for four semesters. She is also a Dixie Darling at Southern Miss. The team allows her to travel to different colleges and preform in front of thousands of people. She works at local studios teaching younger dancers and gaining experience for her choreography. She loves to choreograph and does it every chance she gets. Savannah Ijames is excited to continue her training and cannot wait to see what the future holds.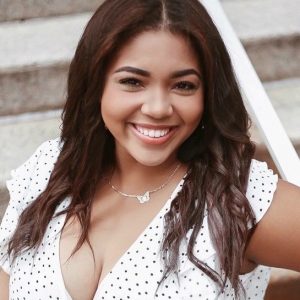 is currently a senior Dance Education major. Jenkins was born and raised in Mobile, Alabama where she began her journey of dance at the age of two. She started dance at her former studio, Melinda Leigh Performing Arts Center, where she trained in ballet, modern, jazz, lyrical, hip hop, and tap. While her emphasis is education, Jenkins has a passion for choreographing. She has choreographed four pieces on her peers for the Student Dance Organization Showcase Concert and has recently choreographed a dance for film solo on herself for her junior project. With choreographing and teaching being a love of Jenkins', she also hopes to one day open her own dance studio where she will continue to lead, train, and educate her future students.
was born and raised in Jackson, Mississippi.  She began taking dance classes at the age of three. Through her many years of training in various genres such as ballet, jazz, modern, and hip-hop, she has learned to appreciate the different cultures of dance. Madison is a sophomore and plans to expand her knowledge as she earns a Bachelor of Fine Arts degree in Performance and Choreography. The upcoming experiences provided at the institution will prepare her to achieve her aspiration of becoming a professional dance artist, performer, and choreographer.
is a junior pursuing her degree in Dance Education.  She was recently awarded "Outstanding Sophomore in Dance" for The School of Performing and Visual Arts. This past year she worked with Leaps of Faith and taught ballet to young girls at the Boys' and Girls' Club of Hattiesburg. This summer, Brooke is will be preparing to choreograph her junior piece. She looks forward to returning to USM in the fall to continue her education in dance.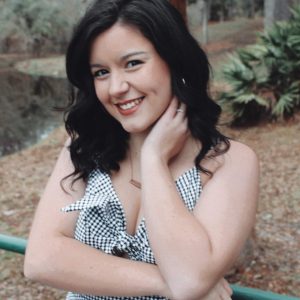 is a senior Performance & Choreography major and Marketing minor. She lives in Carriere, Mississippi where her love for dance formed through the competition circuit and competitive High School dance team and show choir. She spends her summers teaching Middle School and High School dance team members at Universal Dance Association dance team camps. Though she adores her job and her opportunities to choreograph, performance is where her heart truly lies. Post-graduation she hopes to work for The Walt Disney Company at Walt Disney World as well as find other commercial performing opportunities in the Southeast region.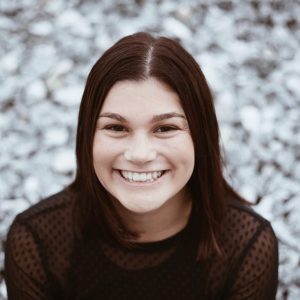 is a junior Performance and Choreography major. She is also double-majoring in Kinesiology with an emphasis in Exercise Science. Her goal is to perform in a Modern or Contemporary Dance Company soon after graduation. Dancing has always been a huge part of her life and she is very fortunate that she gets to do it every day. She loves performing and telling a story throughout her movement. She loves sharing the stage with her friends and dance family so much. She is happy to be back in the fall.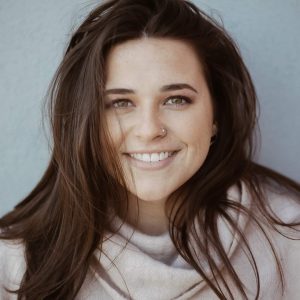 is a junior Performance and Choreography major. She is also a member of the Honors College and pursuing an additional degree in Business Administration. Katie is a third-year staff member at American All-Star, where she choreographs, teaches, cleans, and judges dances for Junior High and High School Dance Team Summer Camps and Competitions. Additionally, she holds the position of Dance Chair for Chi Omega and loves being able to share her strengths with her sorority. Performing is one of her favorite things about being a dancer, and she cannot wait to take the stage with her friends again.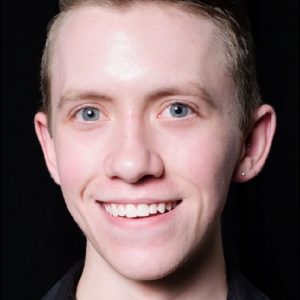 is a senior pursuing his Performance and Choreography degree with a minor in Psychology. Before he officially began dancing with a studio in the heart of Memphis, Tennessee, he took every chance available to dance since the moment he could walk. It wasn't long before he knew for a fact that this was what he wanted to do for the rest of his life. Since beginning his studies at Southern Miss, Tim has grown in his artistry and abilities, and he thanks the dedicated dance faculty and his peers for this experience. Once he graduates, he would like to work in Dance Movement Therapy.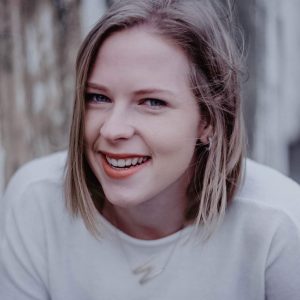 is a senior majoring in Dance Education. Her involvement with the USM Dance Department includes performing and choreographing with the Repertory Dance Company, being a member of the Student Dance Organization, and volunteering in different capacities to promote the arts. Margaret works in the local dance community as a dance teacher at Dance Dynamics of Hattiesburg. After graduation, she plans on auditioning for dance companies and training in aerial skills. Margaret believes in the arts because the arts believed in her first.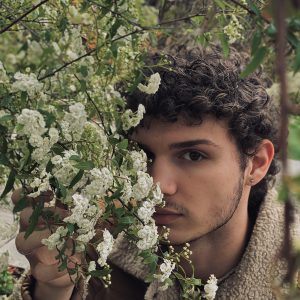 is a junior majoring in Performance and Choreography. He enjoys finding inspiration through the surrounding world and his fellow peers. Damion is well diversified within various movement concepts and styles of dance. He is ready and excited to begin this year as it proves to be a new beginning within his studies, and he is even more excited to dance in an ideal space with his close friends and faculty. Damion is looking forward to creating, performing, and making memories throughout the new and unique approach to the dance courses this semester and year. Though he knows it will be tough, Damion is willing to work hard and accomplish all of his goals and help his friends accomplish theirs when needed.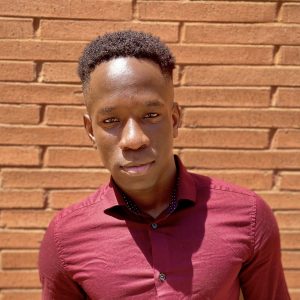 hails from Kingston, Jamaica where he officially began his dance training. He is pursuing his degree in Performance and Choreography. Mikail loves to perform and hopes to continue honing his skills, in hopes to become a performer and teach dance at the collegiate level. He enjoys musical theatre and often likes to indulge in performances where he can also showcase his other talents. Mikail is looking forward the opportunity to be able to dance with his friends once again and continue to grow in his art.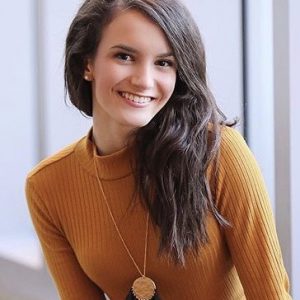 was born and raised in New Orleans, Louisiana.  She began her training at Dancer's Pointe, where she discovered her love for dance within any and all genres. Now at Southern Miss, she is a junior working toward her BFA in Performance and Choreography. Natalie has a passion for performing and creating, and she hopes to one day work for a dance company, dance commercially, and/or travel with the competition/convention scene. She also aspires to teach at home in New Orleans. Natalie values hard work, empathy, and being an overall well-rounded human, which are reflected in her collegiate and community involvement. She is excited about this year!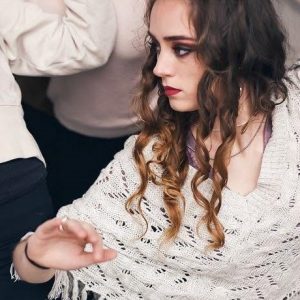 is a junior Performance and Choreography major. She finds solace in all things artistic and reads art as a language of the soul. Brittany is currently on a journey to find the artist within herself and to express her voice in a way that connects humanity. While touching the hearts of others with her artistry is essential to her goals, she profoundly values the collaboration of others in the dance field and in the general world of artists during the creation process, aiming to mold masterpieces comprised of many minds.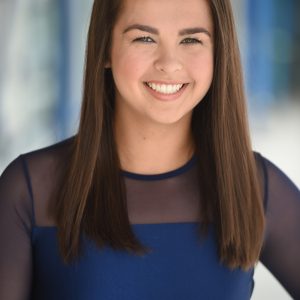 is a senior Performance and Choreography major.  She is very involved on campus outside of the School of Performing and Visual Arts.  Hadley is an active member of her sorority as well as the Pride of Mississippi Marching Band, where she is a Dixie Darling.  She is also currently working as a dance instructor for Stretch-and-Grow, and she taught dance classes weekly all four years of High School.  Dance has always been a big part of her life, specifically the performance aspect of it.  Studying dance at Southern MIss has allowed her to further develop a passion for choreography.  She is very excited for this year!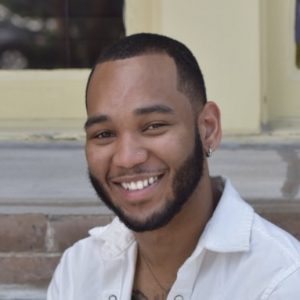 is a junior Dance Education major.  He is heavily involved on campus with performances such as the Cultural Legends Ball 2018 and 2019, Apollo Live 2019, and Alpha Phi Alpha Pageant 2019 to name a few.  Rodarius enjoys being involved in the creative process of dance making and finding inspiration from everyday things. He is eager to see what the year has in store and looking to grow mentally and physically.
is a senior Performance and Choreography major. He has choreographed for dance teams and show choirs all over Mississippi. He believes in being a well-rounded dancer and exploring your craft in all genres. Jaylen is working to become a freelance dancer and choreographer full time after he finishes his education at USM.  He has a deep love for performing and entertaining people and wants to explore that more in his last year at Southern Miss.