Fri, 06/24/2022 – 11:17am | By: Ivonne Kawas
This summer, The University of Southern Mississippi's (USM) College of Arts and Sciences' Dance program welcomes Fulbright New Zealand Scholar Dr. Karen Barbour from the University of Waikato, who will be pursuing research and making lasting connections as she engages with scholars, artists, and students on the Hattiesburg campus. Her visit begins this month and continues through October.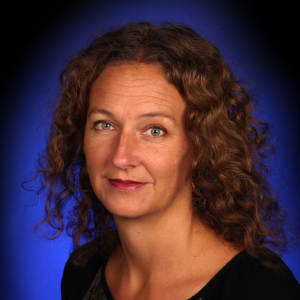 Dr. Barbour will collaborate with Professor Kelly Lester, who is serving as faculty associate, on research centering on somatic movement and embodiment as it relates to environmental change. Dr. Barbour's research focuses on investigating how environmental change is understood by somatic dance practitioners and young people, how somatic dance aligns with environmentalist practices and concerns, and how action competence can be integrated with somatic dance pedagogy.
In the past, Dr. Barbour and Professor Lester have collaborated through a training at the Eastwest Somatics Institute of Dance, Yoga, and Movement Studies. In addition, Lester's courses and writings focus on the pedagogical approaches of teaching somatics and its application to diverse environments and disciplines.
"Over ten years ago, I met Professor Lester in New Zealand when she visited and taught workshops in somatic dance. We maintained contact, and in 2019, I was accepted as a Fulbright New Zealand Scholar," said Dr. Barbour. "I am grateful to the Fulbright program for providing the opportunity for me to research at USM, and I'm looking forward to working with Professor Lester to engage community members and students, as they explore experiences of environmental change, particularly climate change," she added.
During her time as a Visiting Scholar, Dr. Barbour will also get the chance to collaborate with dance faculty, guest teach with Lester's somatic course in the fall, connect with other somatic movement educators and scholars in the US, and lead a seminar at USM on her research.
"Through transdisciplinary, feminist ethnographic and creative practice research in somatic dance, we will offer workshops in the dance studio and community sites, interview other somatic dance educators and write to share our research findings," said Dr. Barbour.
To learn more about the USM Dance program visit usm.edu/dance.