Mon, 09/19/2022 – 09:20am | By: Ivonne Kawas
The University of Southern Mississippi (USM)'s College of Arts and Sciences has welcomed four new directors this fall, including Dr. Emre Bayraktar, School of Construction and Design; Meg Brooker, School of Performing and Visual Arts (SPVA); Lt Colonel Sheena Puleali'I, Aerospace Studies (Air Force ROTC); and Dr. Brenda Rowe, School of Criminal Justice and Forensic Sciences.
"We are excited to welcome these new leaders to Southern Miss and the College of Arts and Sciences. Each brings an extensive professional background," said Dr. Chris Winstead, Dean of the College of Arts and Sciences. "I'm looking forward to working with them as we strive to enhance our academic programs, provide distinctive student experiences, and grow our research and creative activities."
New directors include:
Dr. Emre Bayraktar | School of Construction and Design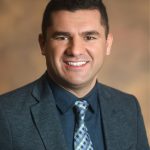 Before joining USM, Dr. Bayraktar served as department chair and professor of the Civil Engineering Department at Istanbul Technical University for two years.
Over the past fifteen years, Dr. Bayraktar has successfully obtained more than $2 million of external research funding in Construction Engineering and Management and managed 15 research projects funded by agencies such as the Florida Department of Transportation, Construction Industry Institute, and the European Commission. He has authored and co-authored more than 25 articles in top-ranked refereed journals and graduated two doctoral students in Civil Engineering.
Dr. Bayraktar's research interests and areas of expertise include the development of innovative computer-based risk assessment and strategic management decision support systems and solutions for Construction Engineering and Management. Specifically, management and optimization of infrastructure projects, public-private partnerships, use of renewable energy in infrastructure projects, and project risk management and decision support systems include the major sources of his research funding.
Dr. Bayraktar has been honored with prestigious accolades, including being the 2010 and 2012 Kauffman Professor Awards given by Florida International University's Eugenio Pino and Family Global Entrepreneurship Center for his innovative research on net-zero buildings and green building technologies. Dr. Bayraktar also serves as an editorial board member of the American Society of Civil Engineers' Journal of Management in Engineering.
"I am thrilled to serve as the new director of the School of Construction and Design, which houses three nationally accredited programs and excellent faculty expertise," said Dr. Bayraktar. "My primary goal is to provide leadership as a unifying link between our programs in order to propel the School to the next level. I plan to collaborate with students, faculty, and staff to ensure that all students receive a valuable education, as well as demonstrate our commitment to student success through innovative engagement and retention efforts," he added. "I strongly believe that building strong relationships with our alumni, industry experts, and the community will help us become national leaders in design and construction education."
Meg Brooker | School of Performing and Visual Arts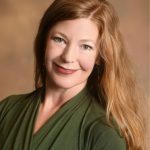 Brooker comes to USM from Middle Tennessee State University. She is the founder of the Isadora Duncan International Symposium, artistic director of Duncan Dance South, and a former member of Lori Belilove & Company, Isadora Duncan Dance Foundation.
Brooker has performed in venues throughout the United States, including Russia, Greece, Ukraine, Italy, and England. In the Southeast, Brooker's work has been produced by the Hunter Museum of American Art and the Nashville Parthenon.
Her original choreography on undergraduate students has twice been selected for ACDA Regional Gala Concerts by a panel of national adjudicators. Brooker has presented scholarship for Society of Dance History Scholars, Congress on Research in Dance, Dance Studies Association, National Dance Education Organization, and Women in Dance Leadership.
"At USM, I am looking forward to representing across the art forms of art and design, dance, and theatre," said Brooker. "I identify as an interdisciplinary performing artist–my primary work has been in dance, but I have also trained extensively in theatre and regularly collaborate with musicians and visual artists. I am very excited to support the innovative and creative work of SPVA's award-winning faculty and students."
Lt. Colonel Sheena Puleali'I | Aerospace Studies (Air Force ROTC)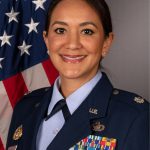 Lt. Col Puleali'i joins USM as the Commander of Air Force Reserve Officer Training Corps Detachment 432. She is responsible for recruiting, educating, and developing officer candidates through college campus programs based on Air Force requirements, and commissioning those that successfully meet all educational and program parameters. Lt. Col Puleali'i was commissioned in 2005 through the Air Force Reserve Officer Training Corps upon graduating from Saint Louis University with a degree in Russian Studies.
Lt. Col Puleali'i has served in a variety of positions throughout her career. At the squadron level, she was sent to Kadena Airbase, Japan and served as the Director of Intelligence at the 909th Air Refueling Squadron. Remaining at Kadena, she served at the Group level as the Deputy Chief of Intelligence Plans and Exercises and provided intelligence support to the Combat Air Force's largest fighter wing in the Pacific.
"I am so incredibly humbled that the United States Air Force has entrusted me with the responsibility of training, developing, and commissioning the Air and Space Force's future leaders," said Lt. Col Puleali'i. "Molding, mentoring, and preparing these young cadets for service in the Air Force is what I'm looking forward to most! I've just hit the 17-year mark in my Air Force Career: I've seen a lot, learned a lot, and I want to share all of my knowledge with the cadets to better prepare them in their journey – whether it be a full career, or whether they serve a few years before transitioning to a career outside the Air Force."
"I have a fantastic team at USM's Det. 432 and we all want our cadets to be successful in either pathway they choose because they are our future…not just the Air Force's future," she added. "I can't wait to see them gain confidence in themselves and realize the unique value that each and every one of them will bring to the table; I can't wait to see what talents they discover for themselves and what they choose to do with these talents – there are so many different careers and opportunities in the Air Force and beyond – the sky is the limit and I am very blessed to play a role in their journey."
Dr. Brenda Rowe | School of Criminal Justice and Forensic Sciences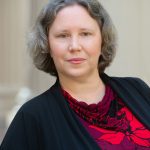 Dr. Rowe comes to USM from Texas A&M University – San Antonio, where she served as an assistant professor of criminology and criminal justice.
Dr. Rowe's research focuses on courts, legal issues in criminal justice, cybersecurity law, criminal justice legislation, death penalty jurisprudence, and criminal procedure. She has published in well-regarded peer-reviewed journals such as The Prison Journal, American Journal of Criminal Justice, Security Journal, Criminal Justice Policy Review, and Journal of Criminal Justice Education​.
Dr. Rowe has received multiple accolades in recognition of her outstanding contributions to the discipline, including the Academy of Criminal Justice Sciences Dorothy Bracey/Janice Joseph Minority and Women New Scholar Award. She has served as Executive Counselor of the Law and Public Policy section of the Academy of Criminal Justice Sciences and as the MADD South Texas Affiliate Advisory Board Vice Chair for Public Policy.
Dr. Rowe earned a Ph.D. in Criminal Justice from Sam Houston State University and a J.D. from the University of Texas School of Law. Prior to her academic career, she was an Assistant Criminal District Attorney in Tarrant County (Fort Worth), Texas.
"In this role, I am looking forward to supporting faculty in their mission of preparing students to become scholars and leaders in the fields of criminal justice, forensic science, and security," said Dr. Rowe. "The School has committed faculty who contribute to their fields through innovative research, while also mentoring students in conducting research and pursuing their career goals. Our students greatly benefit by learning from faculty who are active scholars and have practitioner experience. Our diverse student body are active in student organizations which allow them to interact with practitioners, support each other in their academic pursuits and in representing USM." she added. "I look forward to having the opportunity to lead in continuing to propel our tradition of excellence forward."
Learn more about the College of Arts and Sciences.