Tue, 09/27/2022 – 03:10pm | By: Ivonne Kawas
The University of Southern Mississippi's (USM) Art and Design program welcomed back its 2017 Visiting Artists Alexis Gregg and Tanner Coleman to conduct workshops and permanently install a ceramic mural titled, "Destination Hub City" in the Luckyday Citizenship Hall's Causeway on the Hattiesburg Campus this month.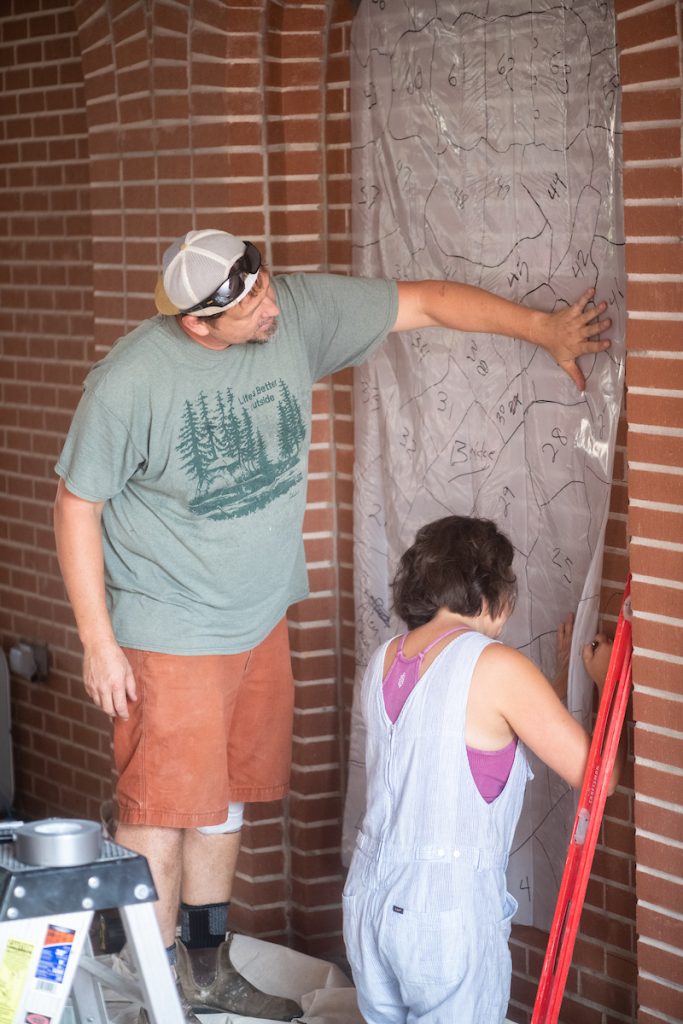 The mural was created by USM students with Gregg and Coleman during the workshop they held in 2017. The prompt of the workshop was to brainstorm and reflect on the students' experiences growing up in the South and create a concept sketch representing the culture of the Hub City. Based on the collection of sketches submitted by the students, a 32 square foot mural was created in the studio.
"The concept behind the mural is the notion that public art has the power to commemorate shared ideas between collaborative artists," said Allen Chen, associate professor of ceramics. "We were able to collect different perspectives for the mural that our visiting artists were able to unify into a design."
Amani Sheikh, a native of Colombia, Miss., highlighted the importance of learning about teamwork in ceramic work.
"What I learned through the experience with Gregg and Coleman is that even though a piece can be created beautifully under one's skill, something even more creative can be made when two minds come together to work their ideas into one," said Sheikh. "Most importantly, they taught me that at the end of the day it can be really effective having a teammate in ceramic work."
Alexis Ducksworth, a native of Taylorsville, Miss., noted that working on glazing and moving the mural to its final destination as a class was a great experiential learning opportunity.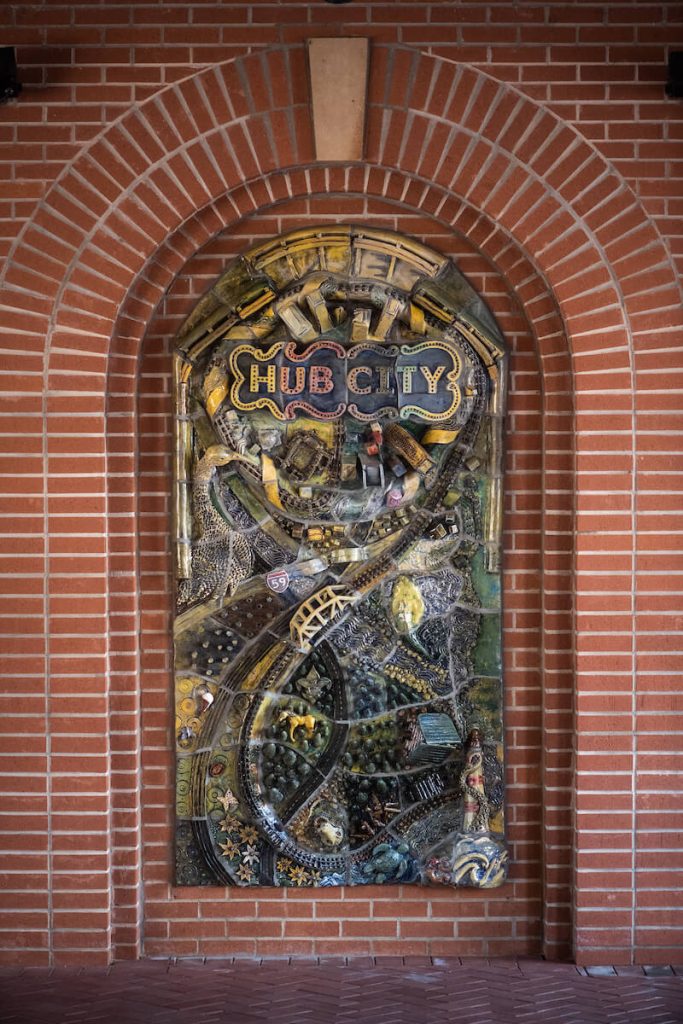 "I learned that the mural design and installation process takes patience and precision," said Duckworth. "This was my first time installing a mural, so it was interesting to see the step-by-step process. I enjoyed assisting with a project that took place outside of the classroom and hope that we can continue to do more outdoor group projects in the future."
This will be the first of many sequential collaborative murals to be installed on the Luckyday Causeway space in the years to come.
Jackson Mcknight, a native of Pass Christian, Miss., was very inspired by how collaborative the piece was and said: "I found it very interesting to see members of the community get involved in the process of crafting, painting, and installing the mural. Someday, I would like to create my own collaborative public art project."
The Visiting Artist Lecture Series is funded by the generous support of the Partners for the Arts. The series aims to expand access to renowned artists that can share their expertise with our students and the local arts community.
Learn more about the Art and Design program.