Wed, 09/28/2022 – 12:47pm | By: Ivonne Kawas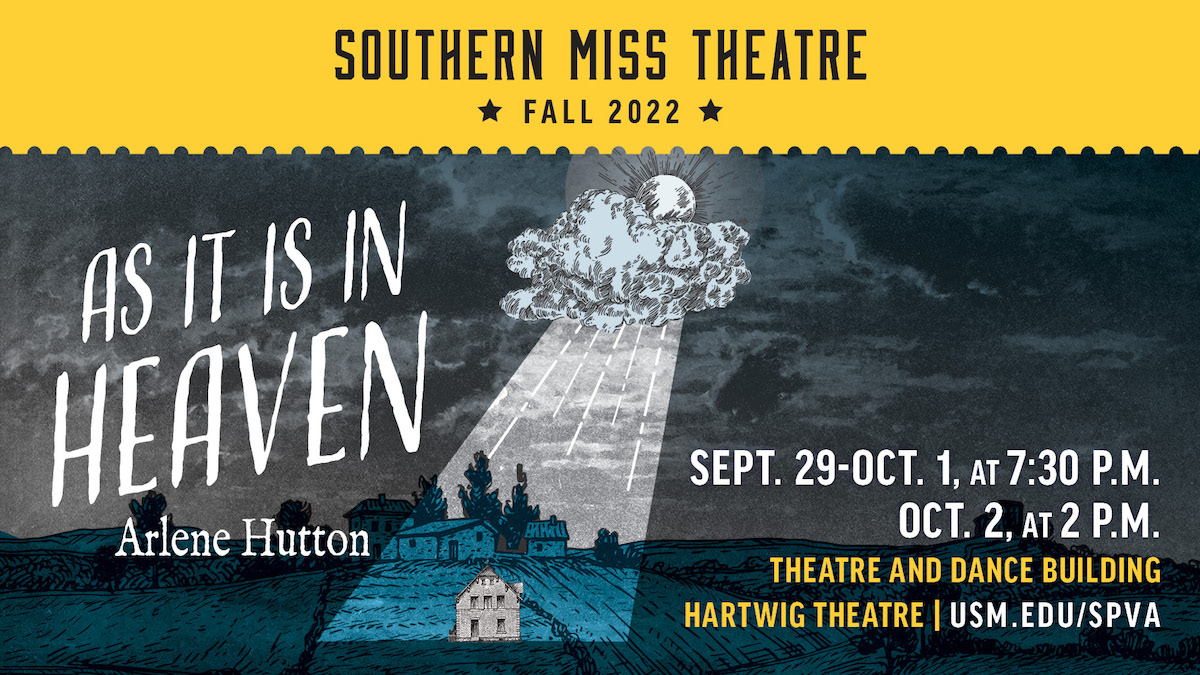 The University of Southern Mississippi (USM)'s Theatre program, housed in the School of Performing and Visual Arts, will kick off its season on Sept. 29 with Arlene Hutton's "As it is in Heaven" in the Hartwig Theatre on the Hattiesburg campus.
The production continues on Sept. 30 and Oct. 1 at 7:30 p.m. and a matinée performance on Oct. 2 at 2 p.m. Tickets are $15 for general admission, $10 seniors, military, faculty and staff, and $8 for students. This show will most likely be enjoyed by ages 12 and up.
A community of Shakers in 1830s Kentucky is upended when a newcomer experiences mystical visions. The power dynamics and beliefs of this community are challenged by new revelations and a burst of inspired creativity. But is this revival all that it seems?
As the director of the production, Blake Waters, a native of Mobile, Ala. and MFA Directing candidate, shares more about the background of this historical drama.
"The Shakers were ahead of their time in embracing equality in their communities where men and women shared equal power, and members of all races were welcomed with open arms," shared Waters. "The play raises questions about truth, faith, and freedom of self-expression. Audiences can look forward to a beautiful story as a group of Shakers seek the truth when members begin seeing angels appear."
Grace Brauner, a native of Covington, La. currently earning her Theatre B.A. degree, shared her experience as she has been preparing to play one of the leading roles in the production.
"Playing the role of Rachel has challenged me because this is a full ensemble show, so we do not leave the stage for long," said Brauner. "A lot of my character discoveries have come from talking to and working with the other actors. It has been one of the most rewarding environments to work in because this show lends itself to very detailed character work, so by the end we have breathed life into the words given to us on paper."
Visit usm.edu/spva to purchase tickets.