Thu, 03/02/2023 – 07:18am | By: Ivonne Kawas
The University of Southern Mississippi (USM)'s Art and Design program, housed in the School of Performing and Visual Arts (SPVA), is proud to announce that two students were named to the 2023 Graphic Design USA (GDUSA) "Students to Watch" List.
GDUSA, a prestigious magazine, recognized 98 outstanding art and design students from all over the country including undergrads, graduate students, and recent graduates.
Seniors Calin Beal, a BFA in graphic design major with a minor in sociology from New Orleans, La., and Deborah Elam, a BFA in graphic design major from Hattiesburg, Miss., were both selected to be members of this prestigious group due to their talent and growth within their programs.
"Their work ethic and talent are exceptional, and it is only fitting that they both be recognized as some of the best in the country for it," said Jacob Cotton, associate professor in the Art and Design program. "Our graphic design program has always had exceptional alumni such as AIGA Medalist Ann Willoughby, Rodney Richardson, and Michael Borosky. For these seniors to be recognized for their potential before graduation highlights that legacy and helps us to recognize that our program is heading in the right direction."
Cotton continued by saying that "GDUSA has been a recognized authority in the design industry for over 60 years. For them to recognize our students for the second year in row and for only the second time in program history is monumental for our program and for retaining our top design program status."
"These seniors exemplify the creativity, innovation, and skill that students develop under the mentorship of the incredible faculty in our USM Art and Design programs," stated Meg Brooker, director of the SPVA. "We are so proud of their achievement and of how they represent the University."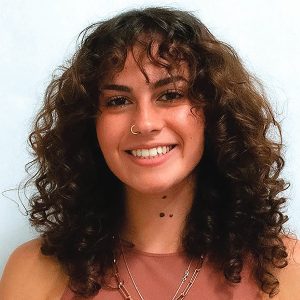 One of the recognized students, Beal, noted that she was "extremely grateful to be recognized by GDUSA, especially surrounded by such a talented group of designers." She continued by sharing that she has learned so much from her peers, so to her this award speaks to their abilities as well. "We all put so much effort and passion into what we do, and it is fulfilling to see it recognized," Beal shared.  
Beal revealed that her time at USM has taught her how to be inspired, in addition to teaching her how to "actively search for inspiration" in things around her.
As seen in GDUSA magazine, Beal is the president of USM's student-led graphic design organization, Creative Collective, and is a member of the Design and Marketing Team for SPVA. Beal is also a student-athlete and is a member of USM's Cross Country and Track team. Upon her graduation in May, Beal plans to begin a career in advertising and marketing design.
"It is such an honor to be named among so much talent," Elam shared, echoing the sentiment of her fellow classmate Beal. "I owe a lot to the creative community at USM that's been fostered and grown by our amazing professors and fellow students."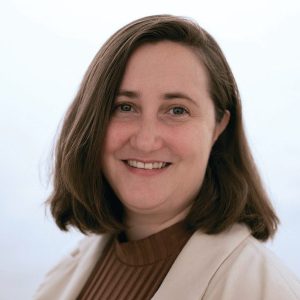 As seen in GDUSA magazine, Elam "strives to push her own limits with each design" and enjoys using her passion for traveling, art, and literature to influence her designs. Elam also shared that she finds a great deal of inspiration from slowing down and taking the time to notice the world around her. Upon graduation, Elam is interested in a career that allows her to work with branding, art installations, and combining different medias like photography and poetry to create something beautiful.
Graphic Design USA has served as an information source for graphic design professionals since 1963. In addition to the "Students to Watch" list, GDUSA also recognizes "Designers to Watch" and provides other information regarding design education.
See the 2023 GDUSA Students to Watch list. Learn more about USM's Art and Design program.