Two USM SPVA faculty members Jennifer Torres, and Kelly Lester, were awarded fellowship grants, another faculty member, Candice Salyers, was awarded an Individual Artist Special Projects Grant, and Art and Design Gallery Assistant Andrea Kostyal received a Rapid Response Mini Grant from the Mississippi Arts Commission for further study in their fields of research. The Mississippi Arts Commission (MAC), established in 1968, provides financial assistance for all things art ranging from organizations to education throughout Mississippi. The extremely competitive grants that the members of the SPVA won are a portion of the nearly $1.3 million in grants the Commission awarded in 2020-2021 and are made possible by continued funding from the Mississippi State Legislature and the National Endowment for the Arts.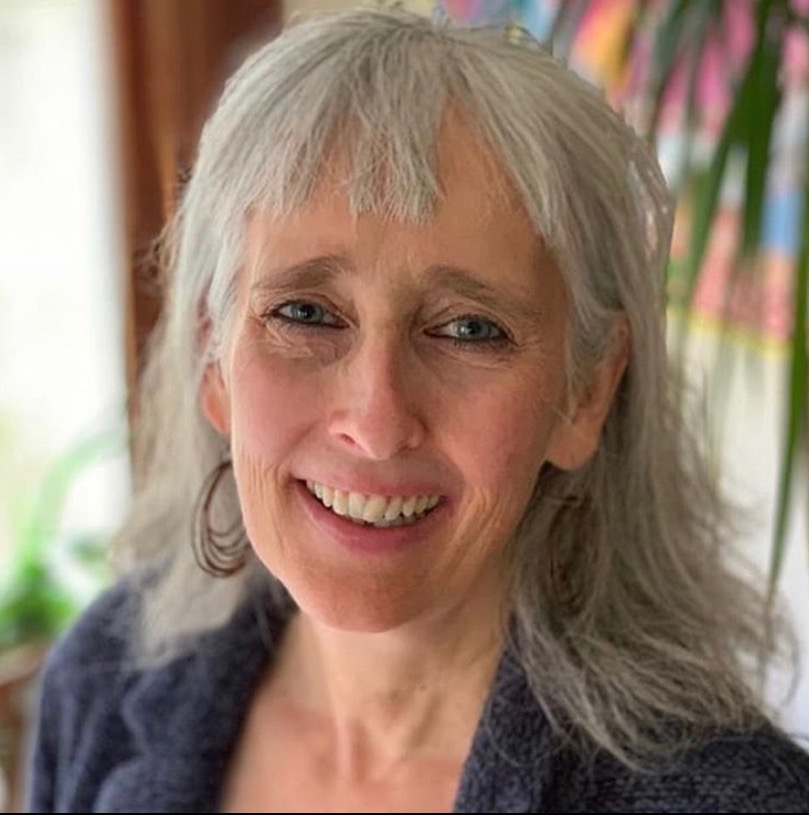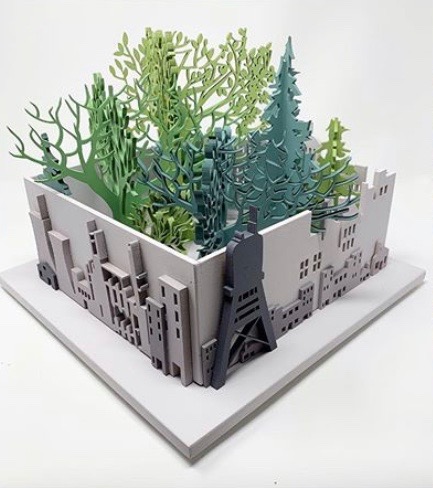 Jennifer Torres, a sculpture and design professor has been a role model in the local arts community and in outdoor sculpture projects around the state. Torres has exhibited her work around the country and has a sculpture in the permanent collection of the Mississippi Museum of Art. She recently showcased her new creative endeavor titled, "Misfit Children: Landscapes and Creatures from the Mind of Jennifer Torres," at the Tennessee Valley Museum of Art. The theme for this body of work focused on duality. It was also inspired as a response from to the treatment of certain populations and landscapes within our community. "My work aims to discover the place of the "weirdo" in all of this and how the idea of contrast is actually a unifying paradigm in life as well as art," Torres said.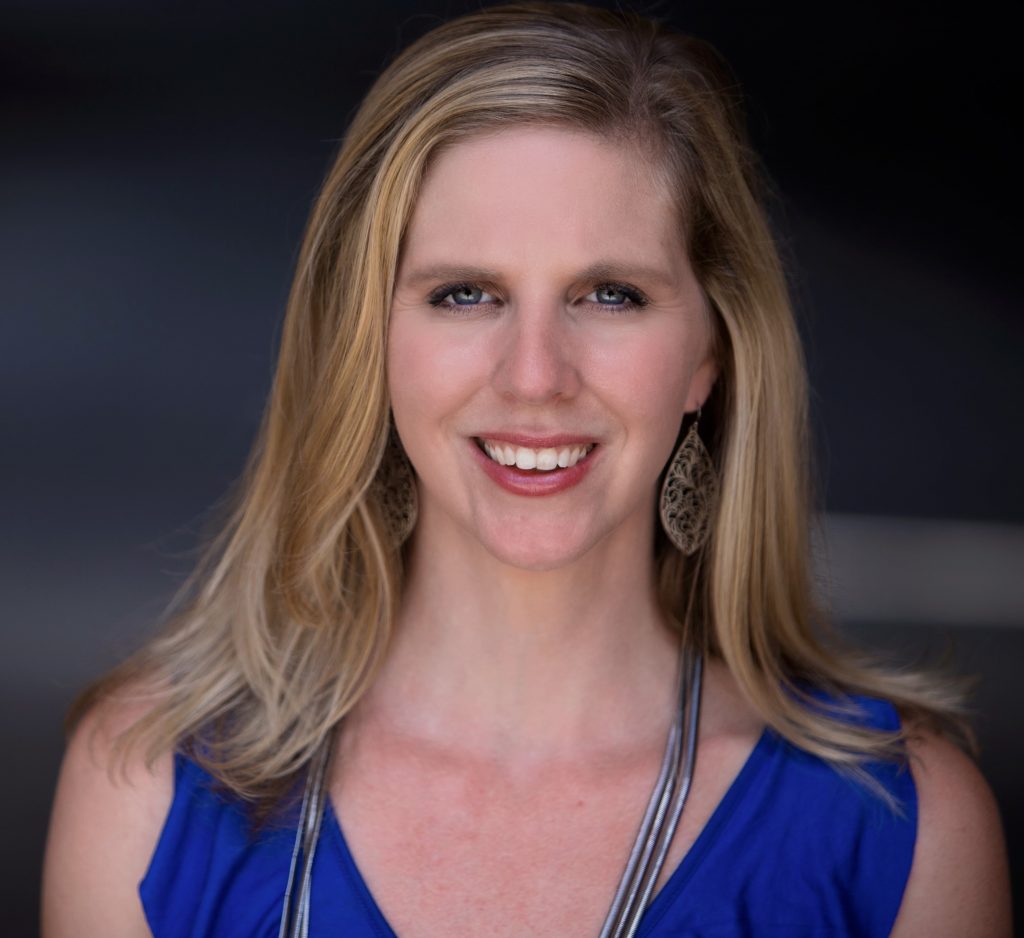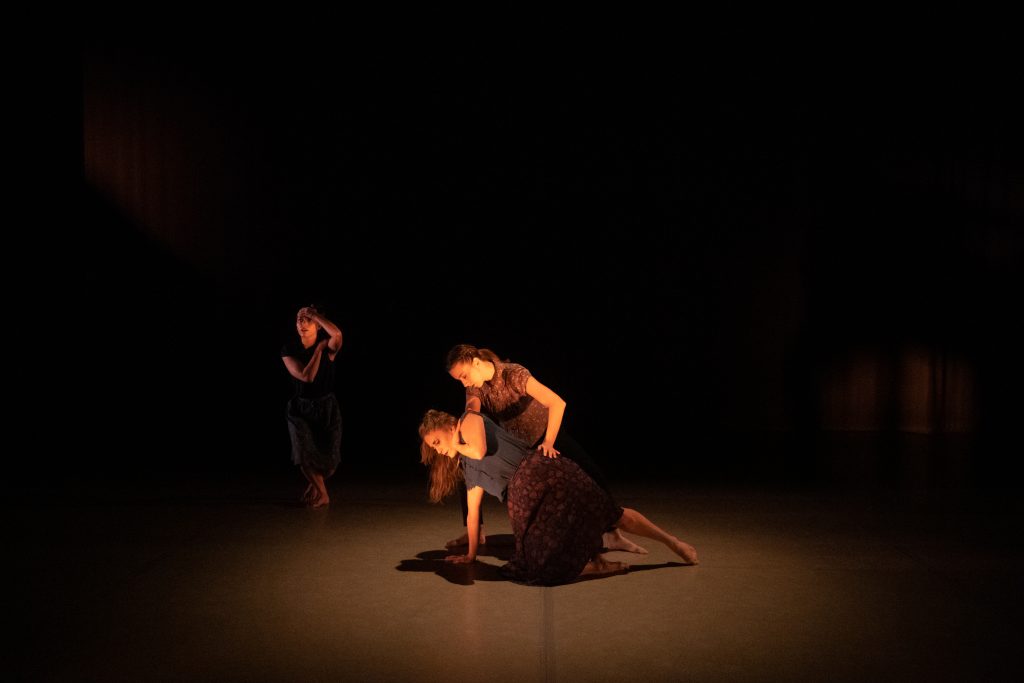 Kelly Lester, a professor of dance, has been featured at many national festivals including ACDA Galas (2006, 2011), and a tour of The Body Politic with collaborator and dancer Elizabeth Lentz-Hill. Lester's new dance work will center on the theme of empathy, as an expansion of a recent work created for students in the Repertory Dance Company called "Empathy Migrations" (2019). This choreography will include collaborations with both a local costume designer and musician. Lester's goal is to create dances focused on embodiment of a somatic movement education perspective, and the creation of dances that provoke personal reflection among the viewers.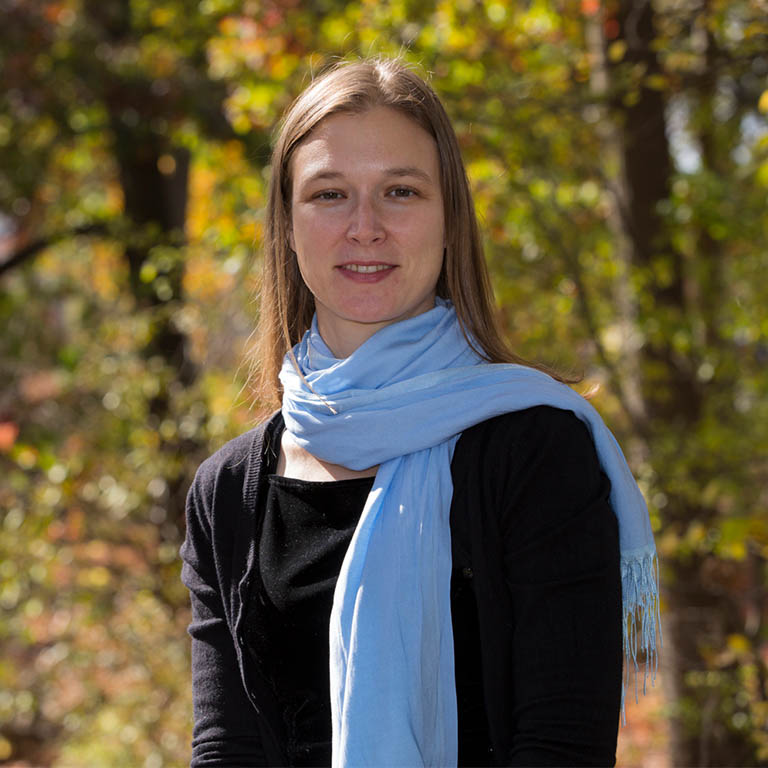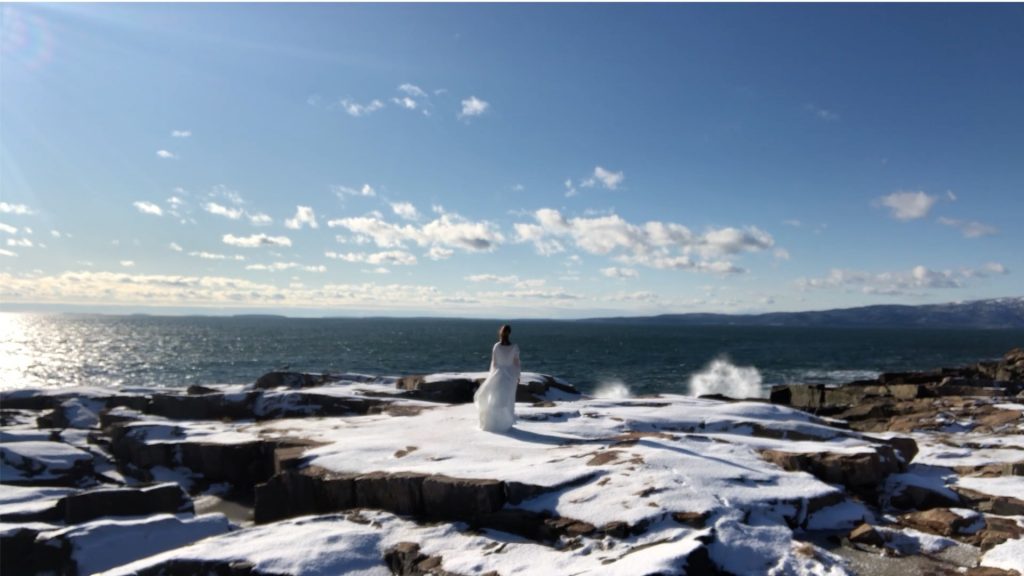 Candice Salyers, an assistant professor of dance, was recently one of the first dancers invited to speak at the Society for European Philosophy. Salyers will collaborate with eco-artist and painter Mariah Reading on "One Beautiful Form into Another" a project that combines painting, photography, and dance to explore the ecological challenges faced by two public shorelines in the United States: one in Acadia National Park in Maine and the other in Gulf Islands National Seashore in Mississippi.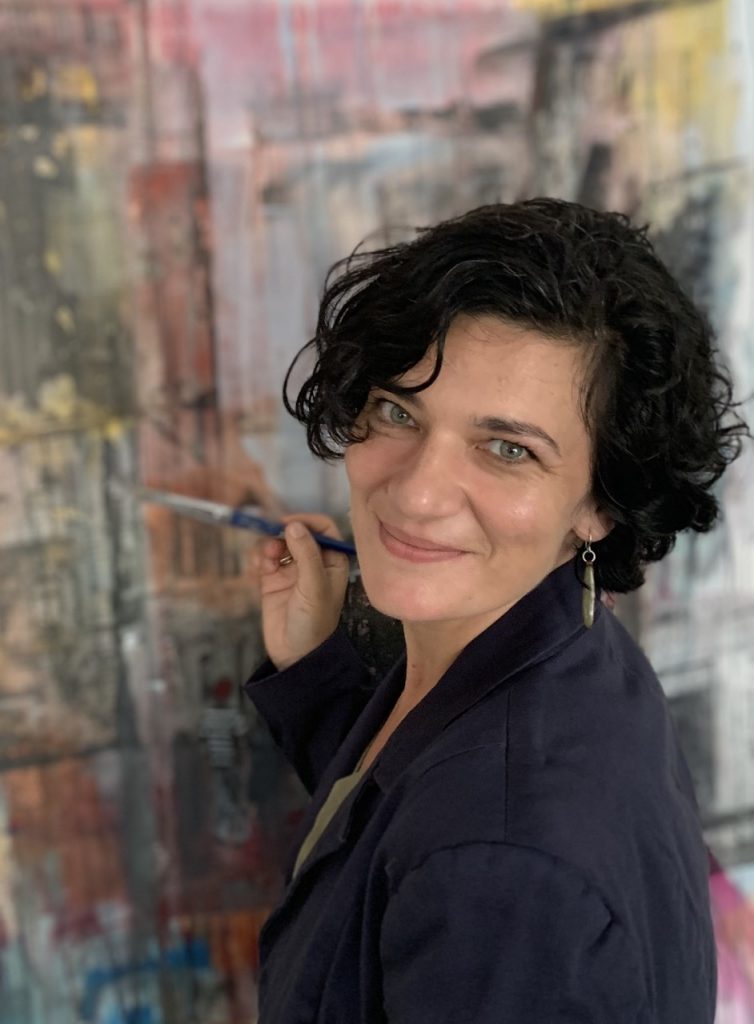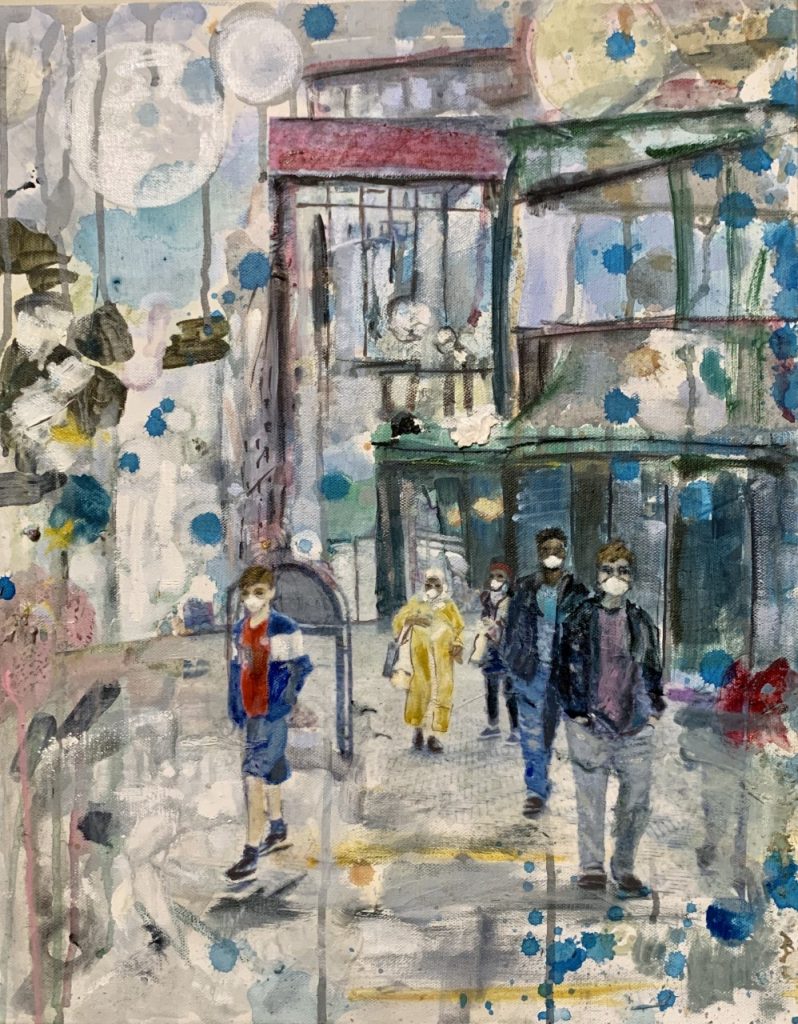 Andrea Kostyal, a USM Gallery/Museum assistant, specializes in mixed media abstract oil cityscape paintings. Her paintings are personal complex cityscapes composed of dreamlike settings inspired by urban areas and commonly overlooked places. Kostyal's work has been exhibited in many museums throughout Mississippi as well as the Group exhibition Stefania Gallery, Stefania Palace in Budapest, Hungary in 2019. The goal in her most recent paintings is to paint the people that inhabit cityscapes with masks, as it has become the new norm in our everyday lives. She is currently working on three large paintings of cityscapes about the Covid-19 pandemic, observing our daily struggles, and how it affects our lives. "My goal through my painting is to encourage viewers to stay positive and most importantly united; therefore, we are in this pandemic together and there is not a single person that has not been affected by this." Kostyal said.
Even during these difficult times each of these artists seek to use these awards to give back to their community and speak to their audience the way only art can. Malcolm White, executive director of MAC, said "Artists have been hit particularly hard by the COVID-19 pandemic, and as such, we are truly grateful to be able to provide grants to talented individuals across the state… These artists infuse their communities with the creative spirit and inspiration we need during these times, and we are proud to support their efforts." 
Congratulations to Jennifer Torres, Kelly Lester, Candice Salyers and Andrea Kostyal for their amazing work.