Wed, 03/01/2023 – 08:54am | By: Ivonne Kawas
The University of Southern Mississippi's (USM) Dance program, housed in the School of Performing and Visual Arts (SPVA), will be closing out SPVA's multi-arts celebration Revelry 2023 with the Dance Gala Concert on March 3 and 4 at 7 p.m. in the Mannoni Performing Arts Center on the Hattiesburg campus.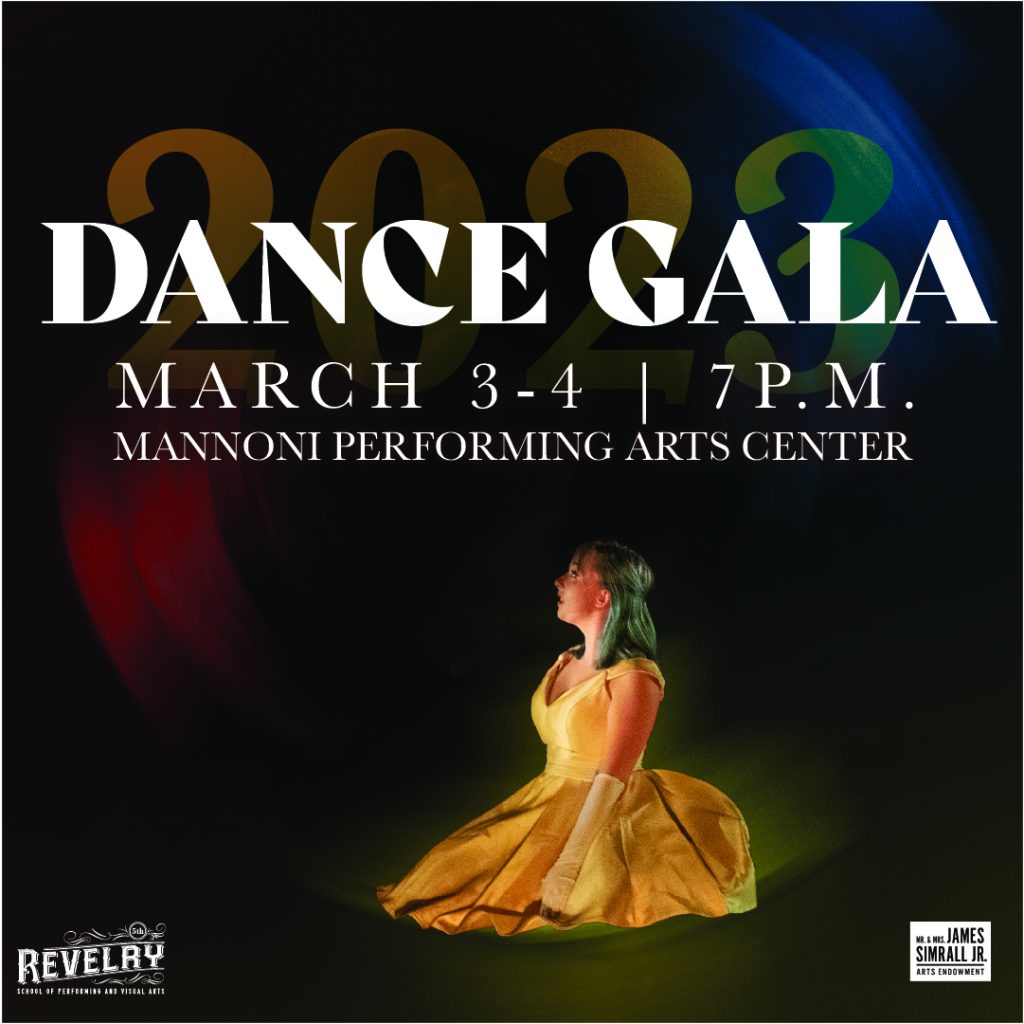 The event will showcase choreographed works that have been developed by guest artists Jazelynn Goudy and Bill Evans, faculty, and students over the course of the semester.
The Dance Gala Concert aims to create a program that appeals to all audiences by featuring collaborations and performances with local dance studios, guest artists, and community members.
Lauren Soutullo, assistant teaching professor of dance, shares that the concert is a celebration of dance in all genres in a more formal proscenium setting.
"This event allows dancers and performers to showcase their talents to a large audience," said Soutullo. "The choreography features work by guest artists Bill Evans and Jazelynn Goudy, as well as choreography by faculty and senior dance majors."
Guest artist Bill Evans is a noteworthy figure in the dance world who has won many awards, as well as developed his own technique called the Evans Method. Over the decades, what was called the Evans Modern Dance Technique has evolved into Evans Somatic Dance. Evans has written about the former in his essay, "Teaching What I Want to Learn," and about the latter in a new book awaiting publication, "Breathdancing: A Guidebook for Contemporary Teachers of Dance."
Guest artist Jazelynn Goudy is a dancer, educator, veteran, artist, and homie from Milwaukee, Wis. As a gravity-defying interdisciplinary performing artist scholar, Goudy harmoniously blends her Afro-Diaspora movement experience of the Midwest, Caribbean, Western and Southern Africa with Isadora software, sound looping, light design, and social change. Goudy's works center on Black women and girls' social and contemporary dances in the concert, internet, and social spaces.
Performance and Choreography majors Jamison Carroll, from Crystal Springs, Miss., and Mikail Samuels, from Kingston, Jamaica, are excited to share their pieces at this event.
Carroll's piece titled "You get a Glimpse" captures the sheer bliss of truly being in a moment. "I learned through this journey that an experience that is remembered is an experience shared," Carroll states. "This duet is quirky, and it bridges a gap between dance and communication. I hope this piece highlights the value in sharing experiences!"
Samuels will be showcasing his piece titled "Gratitude is a Must" with words sung by Jamaican reggae artist Koffee.
"I remember my first Dance Gala experience where I was inspired by all the senior pieces. In that moment, I told myself that at next year's Gala my piece would be on stage," Samuel shares. "Being selected as one of the senior pieces to be performed is truly an honor. My dancers and I have worked hard during the process of creating this work and I am excited for this piece to be presented on a larger scale."
"I'm thankful to be given this opportunity and I'm excited to show the beauty in the athleticism and creativity of dance and my dancers," he added.
Price of admission is $15 for general public; $10 for faculty, staff, seniors, and military; and $6 for students.
This event is made possible by the Mr. and Mrs. James Simrall, Jr. Arts Endowment at the USM Foundation.
For more information, visit usm.edu/spva.